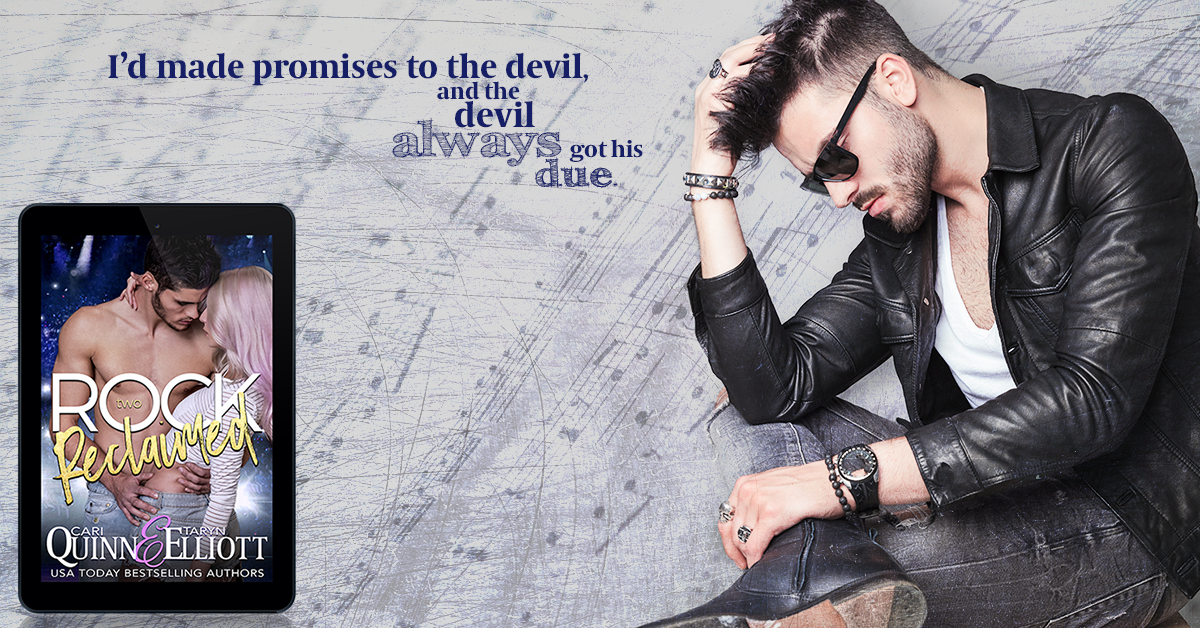 Rock Reclaimed 
Cari Quinn & Taryn Elliott
AVAILABLE NOW
---
Tricia's Musings…
5 CROWNS
Ian's journey continues in this second book of the rock trilogy. We get to see the real man behind all the bravado and posturing, the slightly broken pieces of him and the fight and fire he has within him. He's raw and I love him. I like his cockiness, his vulnerability and his loyalty. These authors did a great job with his British-ness without falling into the typical pit of clichés and stereotyping. I am impressed. His antics with a Polaroid camera were silly and made me laugh. Aspiring artist Zoe is the ideal partner for him. She gets him and doesn't judge. I love how different she is, her passion for her craft and the way her artwork and her photographs are described. It conjured up some wonderful imagery in my mind and I was excited to see what she was going to create next.
There's lots of the fun and humour and musical references I enjoy from this writing duo but I have to tell you, this book is hot, like melt your kindle hot! The sexy times are wonderfully written, not excessive or over the top but just perfect in my opinion. Seems like Ian is a true Kagan after all!
Ian's life is complicated and, unbeknownst to those around him, those complications will have an impact on their lives too. There's a dark undertone to this story amongst all the fun and frolics and as it progresses we see more of the mess Ian's got himself into. What's not yet clear is just how he got there. By the end, he's made a big decision. Let's hope it's not too late.