My most anticipated releases of the week are here! Make sure you check them out, add them to your TBR, and pre-order as soon as possible. They are the books I am dying to read or the books I am raving about!
---
COMING TUESDAY
Sarah's Musings…
Tillie Cole, when she goes dark, is amazing. I was dying for this book from the minute the teasers started coming. I am excited for this new world and characters.
FULL REVIEW TO COME THIS WEEK
Synopsis
Cheska Harlow-Wright was born into a life of luxury and privilege. She has never wanted for anything. A comfortable future as a married London socialite awaits her. But since the age of thirteen, Cheska has harboured a secret—an unshakeable fixation on a boy who could never offer her anything close to comfort. A boy steeped in sin and draped in depravity. A boy born into the possessive embrace of darkness.

When Cheska's seemingly perfect world is ripped apart by an unknown but deadly enemy, there's only one person she can run to. One person in the world who has the power to keep her safe. The one person her weak and shattered heart craves.
Arthur Adley. The new head of the most feared crime family in London.
Forced too young to take the helm of the Adley firm, Arthur has become evenmore ruthless, formidable, and cold than ever before. His enemies are circling, and he must fight—and kill—to maintain his family's place at the top of the London crime underworld. There is no room for weakness, emotion, or loss of control.
But then Cheska smashes back into his life with the force of a wrecking ball.She has no place in this dark, vicious, and bloodthirsty world. And worse, she is the solitary chink in his impenetrable armour. He's already pushed her away once, but this time she desperately needs him. She's broken, lost, and in danger, and he is the only one who can help.
Arthur must protect her. He must destroy those who dare to threaten her, hunt down those who would take what is his. He would raze all of London to the ground to keep her safe… but can he also protect himself?
The infamous Dark Lord of London Town faces his most brutal battle yet—the crippling weight of the past, the unrelenting enemies lurking in the shadows… and the havoc that Cheska's presence is wreaking on the granite fortress that was once his heart.
Dark contemporary Romance. Contains sexual situations, violence and sensitive subjects that some may find triggering.
---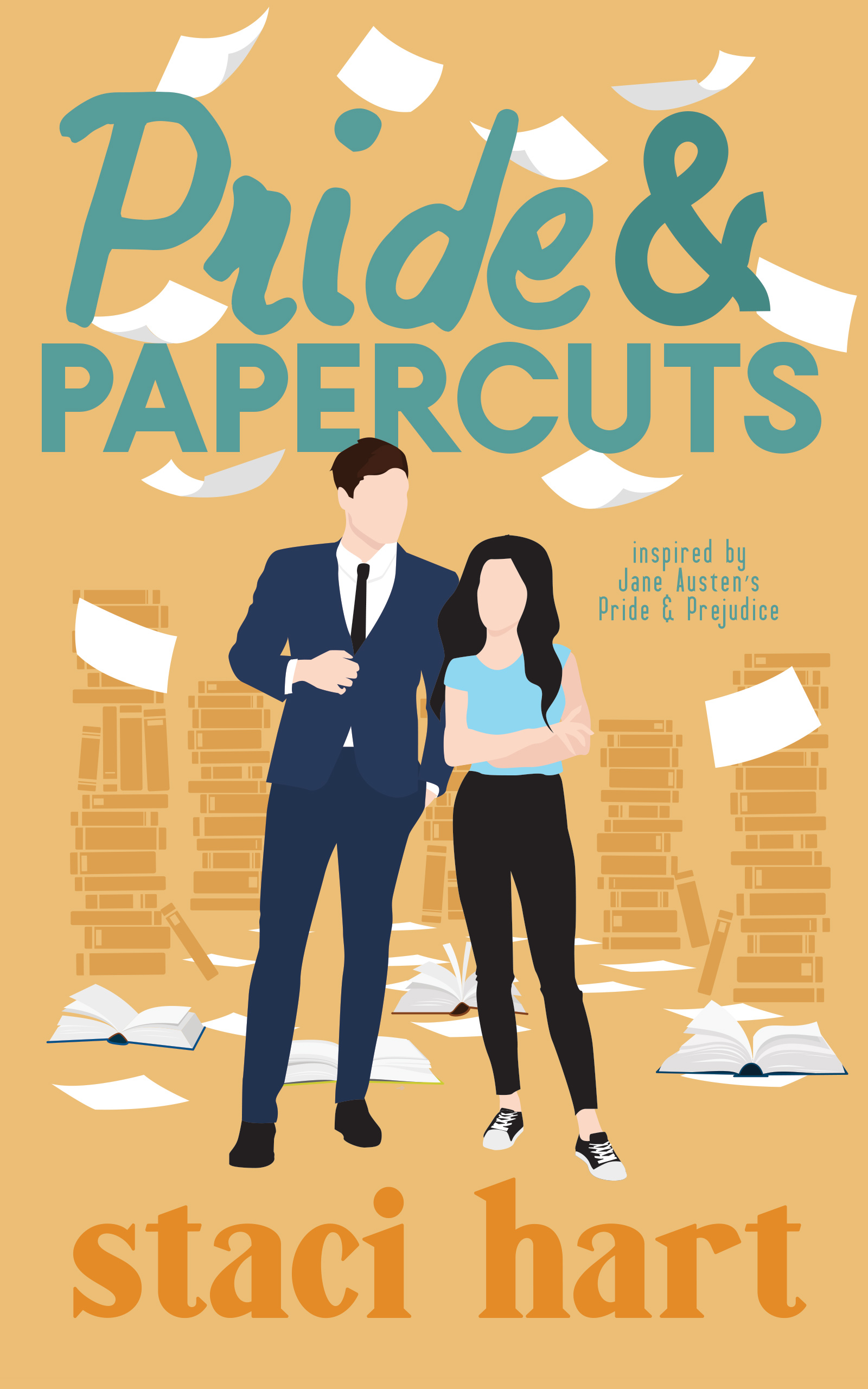 Coming TUESDAY
Sarah Musings…
The utter perfection of this book. Liam Darcy owns my heart. The way Staci Hart kept all the best parts of Pride & Prejudice on this retelling while making it solely her own is PERFECTION.
FULL REVIEW ON GOODREADS NOW
Hate is a strong word.
Depending on the company, loathe is a good substitute. Abhor might be a little fancy, but it gets the job done. But the word that really sums up how I feel about Liam Darcy is, without question, hate.
He doesn't seem to think much of me either. The second he lays his fault-seeking eyes on me, he sets out to oppose me. Everything about him is imposing, as if he consumes the nearby air to power the rise and fall of his broad chest, and it's clear he resents my presence on his advertising team. Every idea I have is shot down. Every olive branch I offer is set on fire by nothing more than the blistering coals he calls eyes.
In return, I light him up with my words.
It's not as if he can dismiss me, since I work for his client, Wasted Words. Instead, he's forced to tolerate me, which seems the closest we'll ever be to friends. Fine by me.
I can be civil and still hate Liam Darcy.
But if there's more to him than his exterior shows, I won't be able to hate him at all.
I might stumble over that line between love and hate and fall right into his arms.
Preorder your copy today!
---
COMING THURSDAY
Sarah's Musings…
I love this standalone series. Cute and fun with a dash of romance, these stories are always entertaining.
FULL REVIEW TO COME THIS WEEK
Fake dating the cute owner of a bakery Dean is an investor in sounds kind of messy…but messy can be fun.
Norah Donahue wants bakeries not babies, but her matchmaking mother won't stop trying to play Cupid.
Dean Moser is a cocky stock market savant whose friends are all settling down, leaving Boulder's infamous ladies' man all alone.
When Norah needs a fake date for her parents' anniversary party, her new silent investor is the perfect guy for the job. It seems like a foolproof plan…
That is until Norah decides to break her biggest rule and lock lips with Dean in the middle of the party to spite her meddling mother.
Turns out that Dean and Norah's chemistry is sizzling hot, and mixing business with pleasure could turn out to be a recipe for disaster.
Or maybe they can have their cake and eat it too
Fake dating the cute owner of a bakery Dean is an investor in sounds kind of messy…but messy can be fun. Preorder Now
---
Happy reading,