My most anticipated releases of the week are here!  Make sure you check them out, add them to your TBR, and pre-order as soon as possible.  They are must reads!
Check back throughout the week in order to see my reviews and other book news, and make sure you head over to my Facebook page for your chance to win an e-book copy of one of the many new releases being published this week!
Also, don't forget to comment on any post throughout the week in order to enter to win any ebook from your own TBR ($5.99 Limit).  Each comment is an entry, so make sure to comment multiple times.
---

AVAILABLE TODAY!
Musings…
The Manwhore series was my first Katy Evans experience, and it made me an insta-fan. I loved every single story from this series of stanalones. I am excited to return.
Full Review to come on Tuesday
A brand new contemporary romance from New York Times, Wall Street Journal, and USA Today bestselling author Katy Evans.
It started as a game.
We flirted. We played. Most importantly—we won.
Then I discovered who he was: Gambler. Famous playboy. Silver-eyed player who never plays to lose…
And my best friend's soon-to-be brother in law, Cullen Carmichael.
He needed a good luck charm, I needed a distraction.
So we made a gamble and set off for Vegas—but pretty soon—I was in too deep.
My heart, soul, and body weren't supposed to be part of the deal.
But somewhere between big wins and long nights, my house of cards started to tumble.
What was this devil with those piercing eyes doing to me?
I'd given up on love, but the wicked, all-in Cullen Carmichael was upping the ante and wouldn't stop until he'd won it all.
---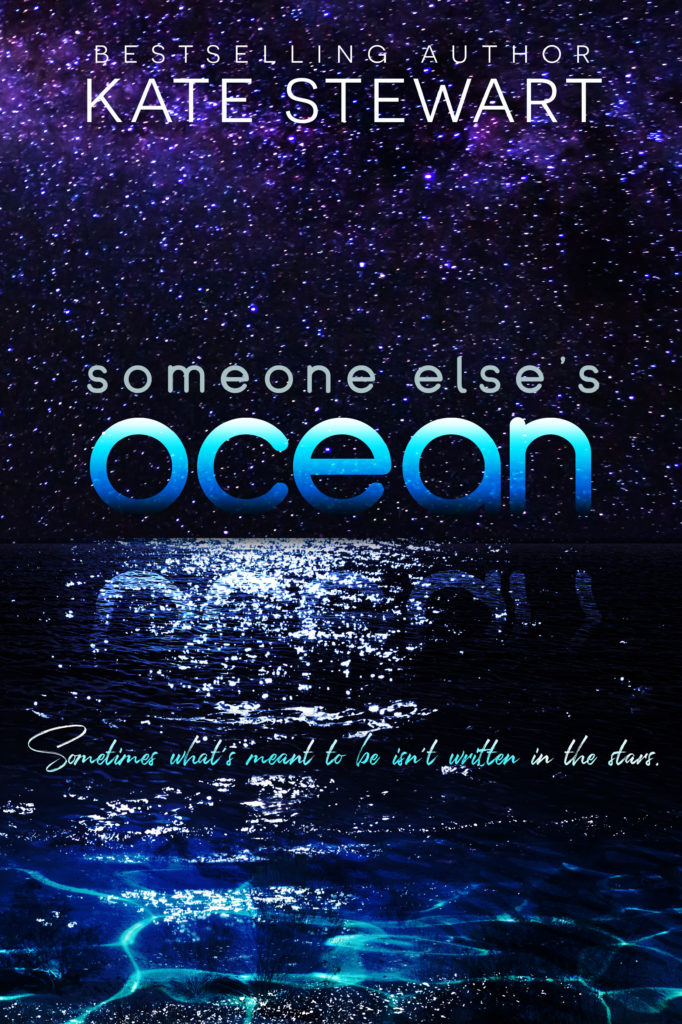 RELEASING TUESDAY
Musings…
The angst level on this way seems like it is going to be through the roof.  Plus, I absolutely adore all things that Kate Stewart writes. Whether it is drama or rom-com, she always delivers a well written romance that sweeps me off my feet.
Full review to come Tuesday. 
Blurb:
The first time I met Ian Kemp in the sparkling blue waters of St. Thomas, I was six years old and we shared a summer beneath the stars.
The second time I met Ian Kemp, he was a shell of the boy I once knew. Turbulent and infuriating, he refused my friendship at every turn. Like me, he was a casualty of life's cruelty, but we were planets apart.
We'd both sought refuge on the island, hoping to find our anchor. Instead, we found each other and managed to reclaim our stars…until we both got swept away.
---
RELEASING FRIDAY!
Musings…
This story isn't for the faint of heart. Ella Fields, as always, writes in a way that makes you feel it.  Readers get to see how hard it is to forgive, how second chances don't come easy and two different people enter the relationship for a second time from the tears and bruises that broke them down, and we get to see that a stronger love is there in the end. Ella Fields exemplifies and makes us feel REAL and COMPLEX love.
Full review to come on Friday.
BLURB:
Callum Welsh perfected the art of hating me when we were two kids who believed we'd be forced into marriage.
He thought I wanted it, but my only wish had been for him to leave me alone.
Then one afternoon, he stole my first kiss.
Despite all he'd done, everything changed after that.As the years passed, our hearts thawed, and he no longer hated me.
In fact, he loved me enough to make me his wife.
Until I ruined everything with one stupid mistake.That hatred returned in the form of cruel words and even crueler deeds.
But we weren't kids anymore.
I could handle his brand of venom.
He would be mine again, even if it cost me the remains of my heart.
Warning: contains cheating and an anti-hero who might make you throw your kindle.
---
LIVE EARLY!!
Musings…
B.B. Reid has created a captivating world with characters so captivating readers won't be able to put the book down. Plus, the sexual and hate filled tension between Ever and Four is tangible, permeating the air and heating up kindles all over. This is a must read.
Full review to come this week.
Synopsis:
THE PUPPET
Borrow the bike. Win the race. Collect the cash. It should've been an easy job. Ran out of town with a broken leg and a lawsuit, my mother's latest flame swoops in like a knight in gilded armor. Blackwood Keep is a place I don't belong, and I'm not the only one who knows. To the boy across the hall, my savior's only son, I'm a stray looking for a bone.
He's lord of the manor.
King of the academy.
And number one on my shit list.
THE PEER
I have no intentions of becoming a happy family with the social climber and her wild daughter. A bottle of Jameson and a cracked skull gets my problem shipped to reform school, but I didn't bank on her returning.
Four's out to get even, and she almost had the perfect plan: expose the privileged kid moonlighting as a gangbanger. She's smart, but she'll have to be smarter. Sending her away won't be good enough this time. I'm going to have to tame the little troublemaker. To the girl across the hall, the one without a name, I'm nothing without my silver spoon.
She's lady of the trailer park.
Queen of the swamps.
And my new favorite pastime.
***
The Peer and the Puppet is the first standalone in the When Rivals Play series, however, it is strongly recommended you tune in for the rest of the series.
Kindle Unlimited
---
LIVE EARLY
Musings…
I couldn't be happier with the ending of the Harris era that Amy Daws has written, and yet there is a void, a piece of my heart that has been carved into a Harris brother shape that I fear will never ever be repaired. The conclusion to the series is the BEST I have ever read for any series EVER.
If you haven't met the Harris Brother series, they can be read as standalones!
Full review to come on Thursday.
#2 Dominate 
To dominate one's heart is to truly be free.
The anticipated conclusion to The Final Harris Brother Duet.
After the harrowing attack against Gareth and Sloan, there are more than just physical wounds that must be healed.
Recovering and moving on from their dark pasts is the only way they can truly find their bright futures.
Who will surrender? And who will dominate?
Kindle Unlimited
---
Happy reading,