My most anticipated releases of the week are here!  Make sure you check them out, add them to your TBR, and pre-order as soon as possible.  They are must reads!
Check back throughout the week in order to see my reviews and other book news, and make sure you head over to my Facebook page for your chance to win an e-book copy of one of the many new releases being published this week!
Also, don't forget to comment on any post throughout the week in order to enter to win any ebook from your own TBR ($5.99 Limit).  Each comment is an entry, so make sure to comment multiple times.
---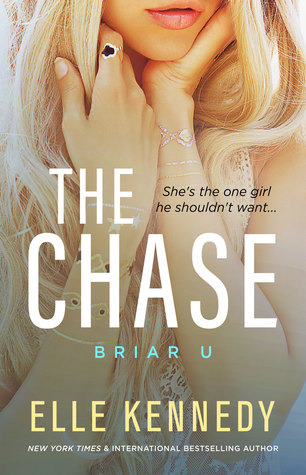 RELEASING TOMORROW!
Musings…
My excitement level for this book is through the roof.  From the minute the Off Campus series ended, and there was an allusion to a spin off series followed by an author message, I have been dying to get my hands on this book.  Elle Kennedy created one of my favorite sports romance series EVER, and I cannot wait to see if it has the same magic.  I suspect that it will.  She hasn't let me down yet.
Full review to come on Monday
Synopsis:
Everyone says opposites attract. And they must be right, because there's no logical reason why I'm so drawn to Colin Fitzgerald. I don't usually go for tattoo-covered, video-gaming, hockey-playing nerd-jocks who think I'm flighty and superficial. His narrow view of me is the first strike against him. It doesn't help that he's buddy-buddy with my brother.
And that his best friend has a crush on me.
And that I just moved in with them.
Oh, did I not mention we're roommates?
I suppose it doesn't matter. Fitzy has made it clear he's not interested in me, even though the sparks between us are liable to burn our house down. I'm not the kind of girl who chases after a man, though, and I'm not about to start. I've got my hands full dealing with a new school, a sleazy professor, and an uncertain future. So if my sexy brooding roomie wises up and realizes what he's missing?
He knows where to find me.
Exclusive Preorder with iBOOKS
---
RELEASING TUESDAY!
Musings…
Rush has hit the trifecta. It is written by one of my one-click authors. It is a sports romance. It features that brother from the last book she wrote. I cannot resist football romances. It is my Kryptonite, and I have a feeling that Samantha Towle is going to give me one of my favorites of 2018.
Full review to come on Tuesday
Synopsis:
"With the first pick in the 2015 NFL Draft, the New York Giants select…"
It's been three years since quarterback Ares Kincaid's NFL dream came true, and he's living the high life. The days of cleaning up after his drunk of a father are long gone, and he has no intention of going back.
A car crash and DUI charge meant a lengthy stint in rehab for Arianna Petrelli, and her dream of being a professional artist slips further away when she's sacked from her position at a gallery. Her need for a job stronger even than her dislike of football, Ari goes to work for her father, the head coach of the New York Giants.
Ares hates alcoholics, which is fine with Ari because she thinks he's a brainless jock. Yet when Ares rescues Ari from a situation with her ex-boyfriend, an unlikely friendship begins – one that quickly becomes more.
But messing around with the coach's daughter can only lead to one thing…trouble.
RUSH has a special pre-order price of $0.99 (this is the only time it will be on sale).
Price will rise to $3.99 on release day.
---
 RELEASING TUESDAY!
Musings…
Helena Hunting. That is reason enough to have her books on my list. If you haven't read any of her books, start here.  Helena writes the best sports romances. The characters are enchanting and hilarious, and I always fall in love.  Her books leave me with a smile.
Full review to come on Tuesday
Synopsis:
Experience the hilarity and heartache of first love and second chances in a sexy new romantic comedy from the New York Times bestselling author of the Pucked series.
Lilah isn't sure what hurt worse: the day Ethan left her to focus on his hockey career or the day he came back eight years later. He might think they can pick up just where they left off, but she's no longer that same girl and never wants to be again.
Ethan wants his glory days back. And that includes having Lilah by his side. With her, he was magic. They were magic. All he has to do is make her see that.
Just when Lilah might finally be ready to let Ethan in, though, she finds out their reunion might have nothing to do with love and everything to do with improving his game. But Ethan's already lost her once, and even if it costs him his career, he'll do anything to keep from losing her again.
Preorder your copy today!
---
RELEASING THURSDAY
Musings…
This just sounds like everything my little rom-com loving heart needs in its life. Friends to lovers trop with the fun banter of R.S. Grey has me dying to get my hands on this!
Full review to come on Thursday.
About NOT SO NICE GUY (available August 9th)
"Oh my god. Who is that?"
I get asked this question a lot.
"Oh him?" I reply. "That's just Ian."
Just Ian is the biggest understatement of the century. Just the Mona Lisa. Just the Taj Mahal. Just Ian, with his boring ol' washboard abs and dime-a-dozen dimpled smile.
Just Ian is…just my best friend.
We're extremely close, stuck so deep inside a Jim-and-Pam-style friendzone everyone at work assumes we're a couple—that is until one day, word spreads through the teacher's lounge that he's single. Fair game. Suddenly, it's open season on Ian.
He should be reveling in all the newfound attention, but to our mutual surprise, the only attention he seems to want is mine.
He's turning our formerly innocent nightly chats into X-rated phone calls. Our playful banter sports a new, dangerous edge.
I want to assume he's playing a prank on me, just pushing my buttons like always—but when Ian lifts me onto the desk in my classroom and slides his hands up my skirt, he doesn't leave a lot of room for confusion.
I'm a little scared of things going south, of losing my best friend because I can't keep my hands to myself. So, I'm just going to back away and not return this earth-shattering kiss—oh who am I kidding?!
Goodbye Ian, ol' buddy, ol' pal!
Helloooo mister not so nice guy.
Add NOT SO NICE GUY to your Goodreads list here!
NOT SO NICE GUY releases August 9th – you'll be able to preorder your copy for .99c starting August 6th!
---
Happy reading,