Title: Desolate
Series: Grace Trilogy #1
Author: Autumn Grey
Genre: Contemporary Romance
Cover Design: Okay Creations
Release Date: September 24, 2018
---
Musings…
5 KISS ME IN THE RAIN CROWNS
Could Autumn Grey write a better slow burn romance that tortured my soul? Nope. The answer is no. Sol and Grace's story had me aching for them. My heart is in a million pieces, and I need book two immediately.
Sol is the sweetest hero. Every single time he does that shy half smile just about kills me. What makes you hurt for him though is how torn he is between his love of a God and Grace. Each moment he spends with Grace is laced with pleasure and pain, as he is torn to follow his calling or follow his heart. Seriously. This good and honest boy deserves the world and the happiness in the world, and his torment and indecision will cut readers to the core.
Grace is an interesting character, a temptation of sorts. She fully challenges Sol and his plans but never in a vicious way. She, similar to Sol, is trying to find who she is and become her own person as most teens who are transitioning from high school to college. What makes readers sympathize with her character is that she has truly found her best friend and struggles to give him up, but she is good, just as good as Sol. There is a strength to her character in staying and in walking away.
These two are the epitome of a young couple consumed by the passion of love. They tempt each other, make reckless choices, and destroy each other. The struggle they endure to avoid each other
is torture, and they passion they feel for one another is consuming. Readers will be wrecked by this journey, because Autumn Grey writes in a way that makes you live the journey with them. Readers feel the attraction, the attempt to resist temptation, the eventual fall from grace, and the destruction of what was once pure as a result. It is a hard journey, but it isn't over, and I have faith in these two to find their way. Their love is too great not to have it come back together..
Autumn Grey is such a phenomenal writer. Her character epitomize light and goodness. Their love is earth shattering. Their heartbreak feels real. Her words make you feel every single bit of it. Sol and Grace are just EVERYTHING! I couldn't be more in love with these two if I tried! I need the next book immediately!
ARC received in exchange for an honest review.
---
BLURB
There are angels and demons at war inside my head.
I had it all figured out: finish high school, attend seminary and finally answer my calling of becoming a priest. What I hadn't counted in the equation was her.
Grace Miller.
The girl who was always out of my reach. The girl who still makes me lose my breath with just a look.
Little did I know she would become my temptation and vice, and quite possibly, my ruin.
Now I'm standing at a crossroads, and my head is a battlefield. How do I choose sides when it means losing a part of who I am?
Get your copy for $0.99 for a limited time!
---
Teasers: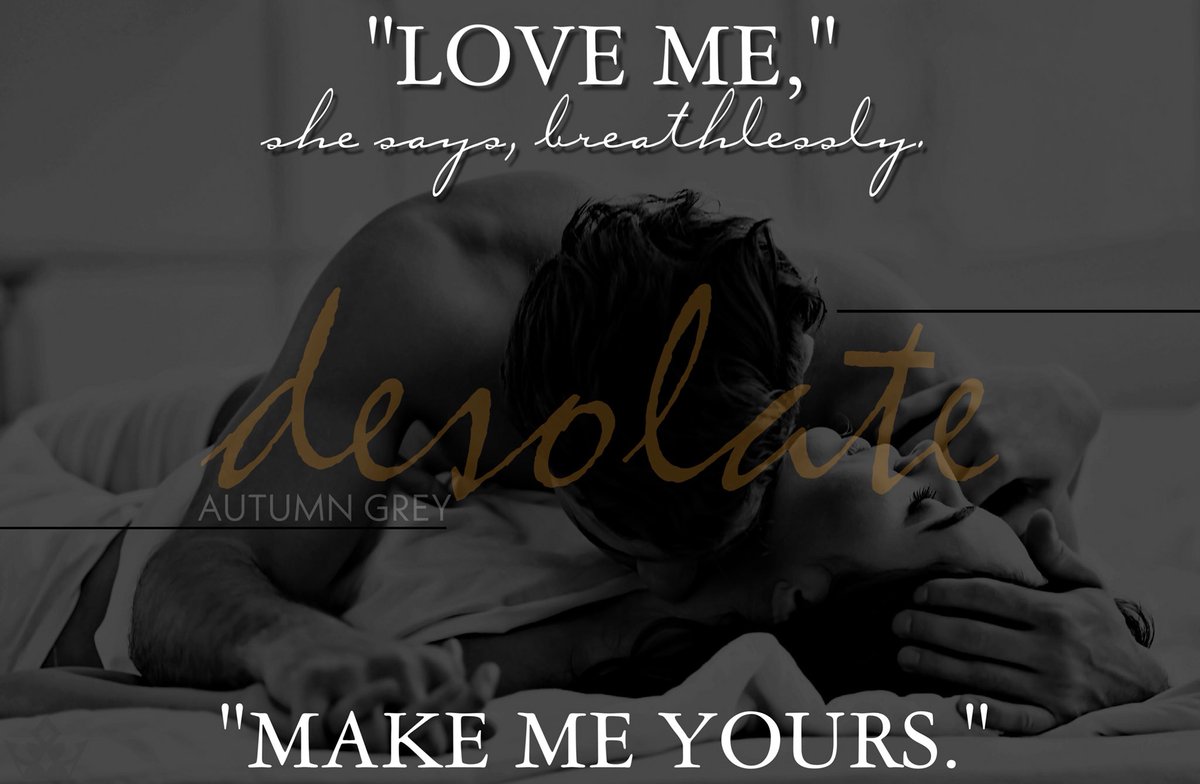 ---
About the Author:
Autumn Grey is a hopeless romantic and loves stories with HEA. She is the author of the Havoc series (Havoc, Obliterate, Mend), Fall Back Skyward and Breaking Gravity. And just like her characters, she is quirky, sometimes funny and definitely flawed. She writes sexy contemporary romances full of drama, steamy kisses and happy ever afters.
Connect: https://authorautumngrey.com/
---
Happy reading,