HOOPS Holiday, a Christmas bundle featuring all-new, never-before-published content
by Kennedy Ryan, is available now!
---
Sarah's Musings…
5 Guard Me CROWNS
HOOPS Holiday, previously published as Full Court Press in the Team Player Anthology, by Kennedy Ryan is everything we have come to expect from her – emotional and beautiful writing, and this extended version only gave me more to love.
Decker has the perfect mix of cocky athlete and man with a beautiful soul. The way we meet him in the beginning showcases the arrogant aspect that seems to be a part of any athlete, but as the novel progresses we get to see the man he becomes (and what a man he becomes). Lord, did I love him. This man's understanding, compassion, and emotion did me in, and I fell for another Kennedy Ryan hero.
Avery, for me, is very reminiscent of her other heroines. She is strong and making her way in a male dominated business. While she is this fierce reporter, Kennedy Ryan finds a way to still make her vulnerable and relatable. She has a past to overcome and issues to work through, but, once again, the author makes us root for her to win with the sympathy she cultivates for Avery.
This novella felt like a complete story, which is often difficult to manage for me with a novella. Kennedy Ryan, though, delivers complex characters, intense chemistry, and a love story that is more than lust, it is about that ever-lasting connection, the one you just can't walk away from. Gah! Perfection!
ARC received in exchange for an honest review.
---
Synopsis:
MacKenzie Decker was a question Avery never got to ask, much less answer.
They met when she was a young reporter fueled by ambition, and the ink on Deck's first NBA contract was barely dry. Years later, they've climbed so high and lost so much, but one thing hasn't changed. The attraction that simmered between them in a locker room before is still there. With success like theirs, everything has been possible . . .
except them.
But that was then.
The only question is…what about now?
Add HOOPS Holiday to Goodreads
Grab your copy today for only 99¢ or read FREE in Kindle Unlimited!
** Hoops Holiday consists of FULL-COURT PRESS, a HOOPS novella originally published in the TEAM PLAYER Anthology. It has been expanded with all-new, never before published content & epilogue.
It also includes Christmas-themed bonus material for LONG SHOT (Iris & August) and BLOCK SHOT (Banner & Jared).
*All HOOPS Stories are standalone, and can be enjoyed individually or in order.
---
ENTER THE RELEASE GIVEAWAY!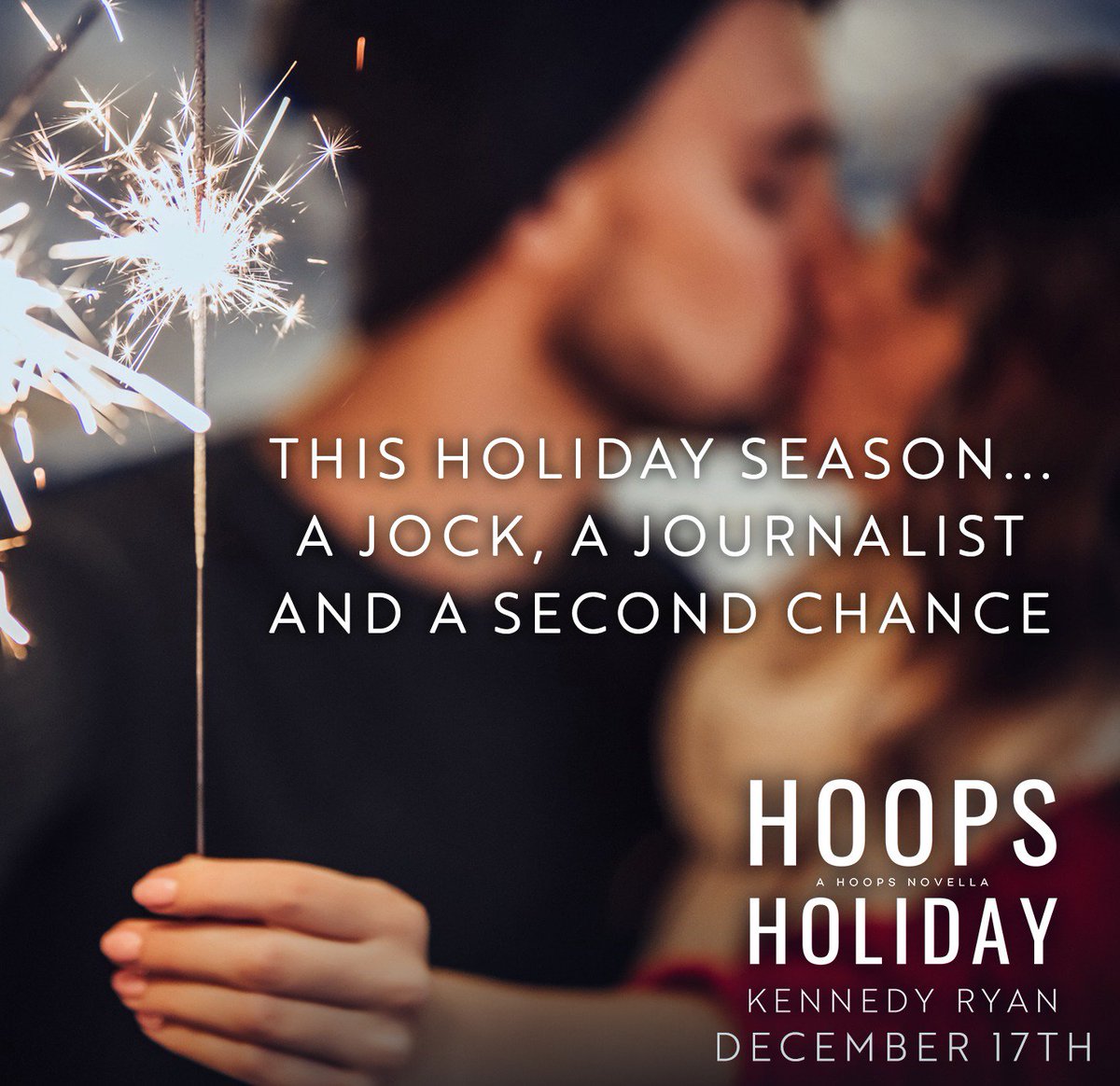 ANY Signed HOOPS Novel signed paperback!
---
Catch up on the other HOOPS novels:
Synopsis
A FORBIDDEN LOVE SET IN THE EXPLOSIVE WORLD OF THE NBA…
Think you know what it's like being a baller's girl?
You don't.
My fairy tale is upside down.
A happily never after.
I kissed the prince and he turned into a fraud.
I was a fool, and his love – fool's gold.
Now there's a new player in the game, August West.
One of the NBA's brightest stars.
Fine. Forbidden.
He wants me. I want him.
But my past, my fraudulent prince, won't let me go.
Download today or read FREE in Kindle Unlimited!
JARED
If I had a dollar for every time Banner Morales made my heart skip a beat…
The heart everyone assumes is frozen over.
Her anger is…arousing.
Every glare from those fire-spitting eyes, every time she grits her teeth,
gets me…well, you know.
If I had a dollar for every time she's put me in my place, I'd be an even richer man.
I'm a successful sports agent because I assume "no" means you'll think about it.
I'm sure what you meant to say is "Coming right up."
They say even rich men don't always get what they want,
but those men don't know how to play the game. The trick is to keep them guessing.
Take Banner. She assumes she's winning, but this game?
She doesn't even know how to play.
BANNER
If I had a dollar for every time Jared Foster broke my heart, I'd have exactly one dollar.
One night. One epic fail. One dollar…and I'm out.
I've moved on.
I've found success in a field ruled by men.
Anything they can do, I have done better.
They can keep the field while I call the shots, blocking them when I have to.
And Jared has the nerve to think he gets a second chance?
Boy, please. Go sit down. Have several seats.
I'll just be over here ignoring the man carved from my fantasies with a lust-tipped chisel.
Oh, I didn't say the struggle wasn't real.
But I've got that one dollar, and Jared won't have me.
Download your copy today or read FREE in Kindle Unlimited!
---
Want more from Kennedy? Love audiobooks?
Listen to her audio-first story SWIPE for FREE on the Read Me Romance podcast!
Swipe is available NOW exclusively on Read Me Romance!
Listen here:
On May 2nd, an EXPANDED e-book version of SWIPE will be released!
Pre-Order on Apple Books, Kobo & B&N
Sign up here to be notified as soon as it's live on Amazon:
---
Coming March 2019!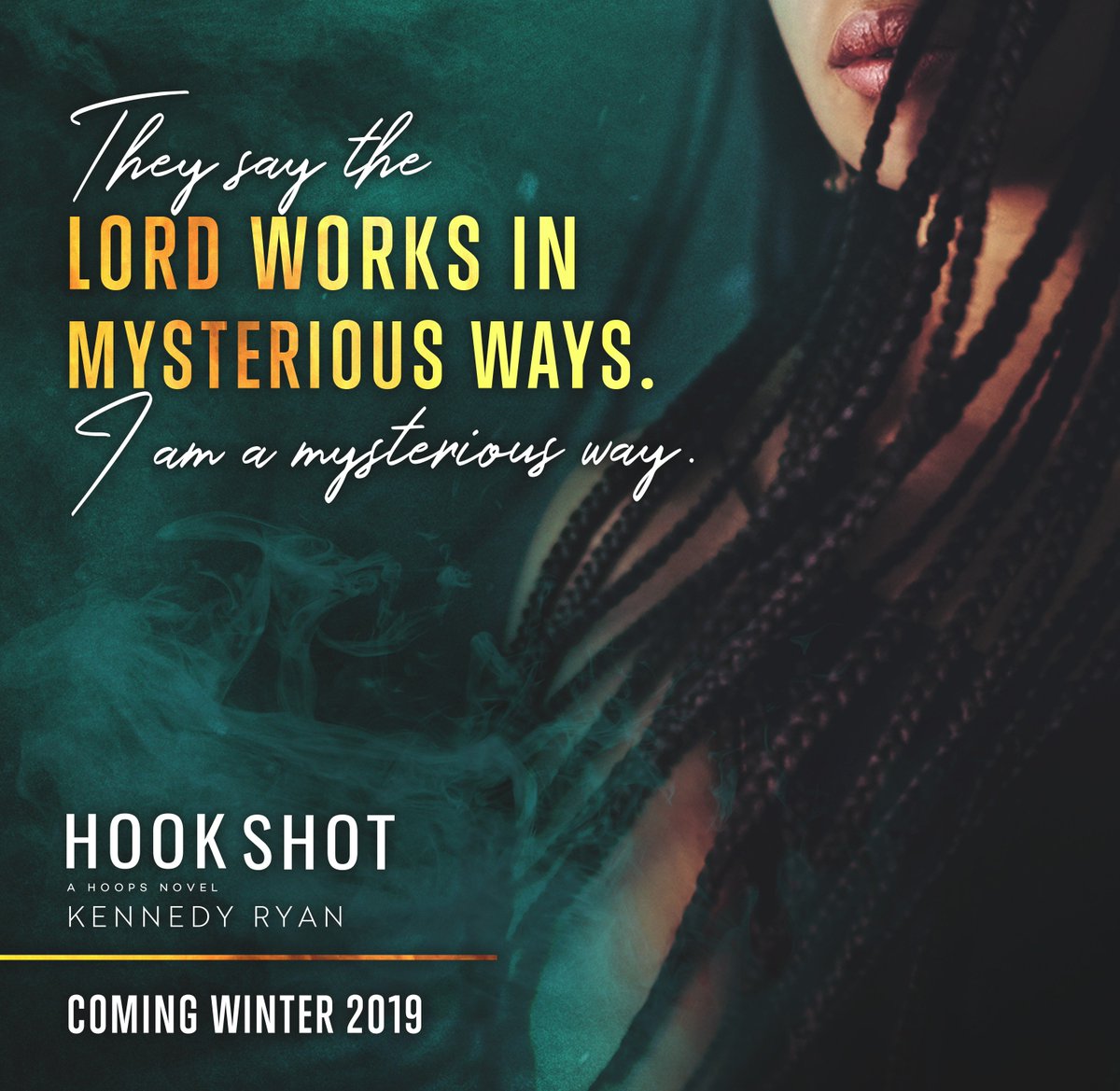 Add HOOK SHOT, Hoops 3, to Goodreads 
---
About Kennedy
A Top 30 Amazon Bestseller, Kennedy Ryan writes about women from all walks of life, empowering them and placing them firmly at the center of each story and in charge of their own destinies. Her heroes respect, cherish and lose their minds for the women who capture their hearts.
She is a wife to her lifetime lover and mother to an extraordinary son. She has always leveraged her journalism background to write for charity and non-profit organizations, but enjoys writing to raise Autism awareness most. A contributor for Modern Mom Magazine and Frolic, Kennedy's writings have appeared in Chicken Soup for the Soul, USA Today and many others. The founder and executive director of a foundation serving Atlanta Autism families, she has appeared on Headline News, Montel Williams, NPR and other media outlets as an advocate for families living with autism.
Connect with Kennedy
Never Miss A Release! Follow Kennedy on BookBub: bookbub.com/authors/kennedy-ryan
New Release Txt: http://bit.ly/KennText
Subscribe to Mailing List: http://bit.ly/2QjisCW
Reader Group: https://www.facebook.com/groups/681604768593989/
Instagram: www.instagram.com/kennedyryan1/
Facebook: https://www.facebook.com/KennedyRyanAuthor
Amazon: http://amzn.to/2Fvhqiz
Pinterest: www.pinterest.com/kennedyryan
Book+Main: https://bookandmainbites.com/kennedyryan
Website: http://kennedyryanwrites.com
---
Happy reading,