Park Avenue Player
Release date: 9/23/2019
A Contemporary Romance Novel 
New York Times Bestselling Authors Penelope Ward & Vi Keeland
---
BLURB
It started out like any normal day.
Then the fender bender happened.
The guy I collided with drove an expensive car and was drop-dead gorgeous. Too bad he was also a total jerk. We argued over whose fault it was and any other thing that came out of his condescending mouth.
Eventually, the police came and we went our separate ways. The insurance companies would have to figure things out. I had a job interview to get to anyway—one I was excited about.
Though that excitement changed to disappointment the moment the person interviewing me walked in. The guy from the accident.
Whoops!
Yeah, so I didn't get the position.
The problem was, I really wanted it. No, I needed it. Anything to get me out of my current career and back into working with kids.
So, even though Hollis LaCroix was as intimidating as he was devastatingly handsome, I went back to see him and begged for a chance.
To my surprise, he gave me a shot taking care of his troubled niece.
At least my attraction to him wouldn't be able to go anywhere. I wasn't about to jeopardize my job or the strong bond Hailey and I formed.
But resisting the magnetic pull between us wasn't that simple. (Then there was our little underwear game—don't ask.)
We continued to flirt without crossing the line—until it finally happened.
This is the part of the story where we fall in love and live happily ever after, right?
Well, life has a way of throwing some major curveballs.
Ours was one I didn't see coming.
Download your copy today!
---
Teaser: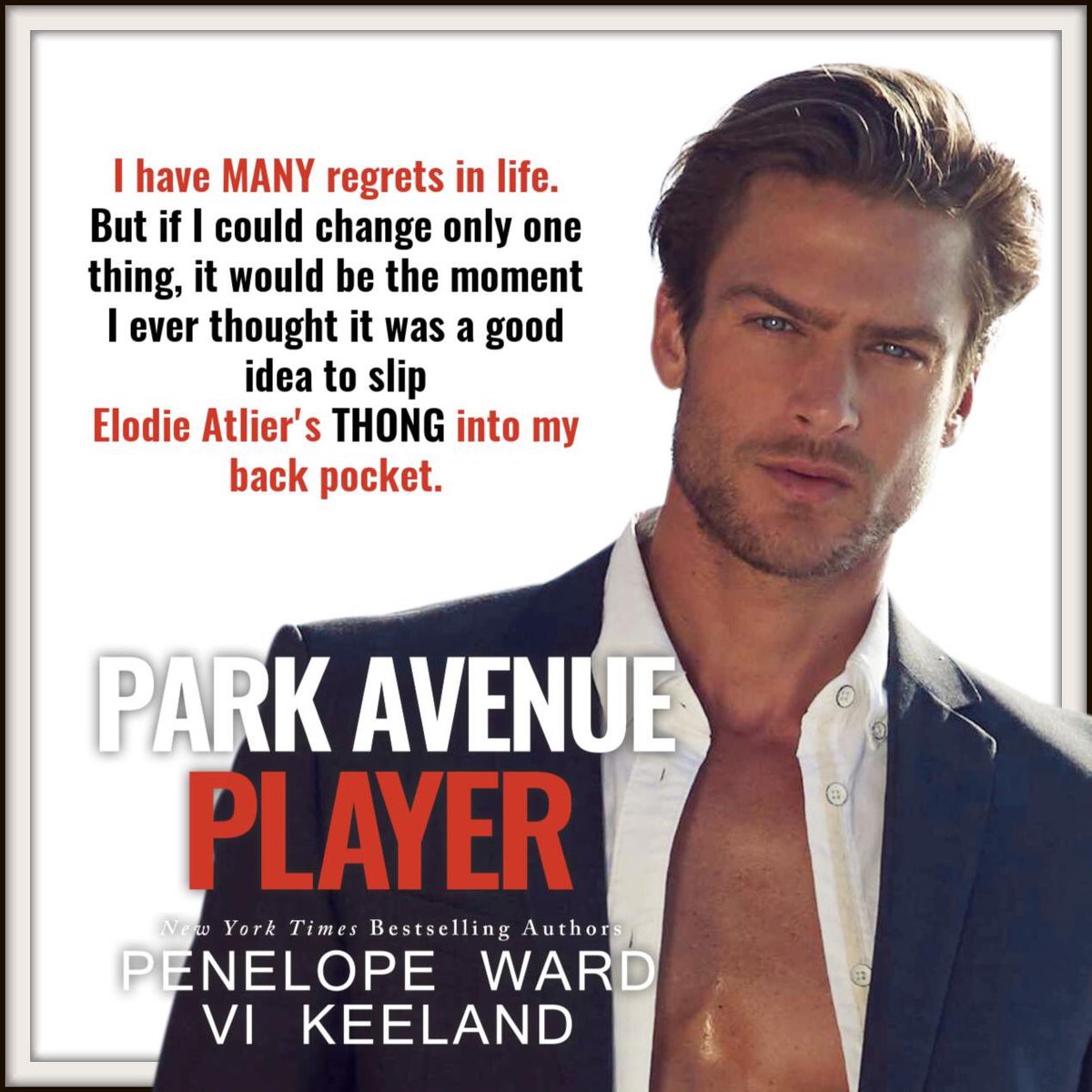 ---
ABOUT THE AUTHORS:
Vi Keeland
Vi Keeland is a #1 New York Times, #1 Wall Street Journal, and USA Today Bestselling author. With millions of books sold, her titles have appeared in over a hundred Bestseller lists and are currently translated in two dozen languages. She resides in New York with her husband and their three children where she is living out her own happily ever after with the boy she met at age six.
Sign up for Penelope & Vi's mailing list now and be the first one notified when it goes live!
➜ https://www.subscribepage.com/Vi&Penelope
Do you like texts better than email? Receive text notices of Vi's new releases by texting the word BOOKS to 77948. You will ONLY receive a text when a new book goes live – no other messages at all!
Find Vi here:
Facebook Fan Group: https://www.facebook.com/groups/ViKeelandFanGroup/
Facebook: https://www.facebook.com/vi.keeland
https://www.facebook.com/pages/Author-Vi-Keeland/435952616513958
Website: http://www.vikeeland.com
Twitter: @vikeeland – https://twitter.com/ViKeeland
Instagram: @Vi_Keeland – http://instagram.com/Vi_Keeland/
BookBub: https://www.bookbub.com/authors/vi-keeland
Goodreads: http://www.goodreads.com/author/show/6887119.Vi_Keeland

Penelope Ward
Penelope Ward is a New York Times, USA Today and #1 Wall Street Journal bestselling author.
She grew up in Boston with five older brothers and spent most of her twenties as a television news anchor. Penelope resides in Rhode Island with her husband, son, and beautiful daughter with autism.
With over 1.5 million books sold, she is a twenty-time New York Timesbestseller and the author of over twenty novels.
Sign up for Penelope & Vi's mailing list now and be the first one notified when it goes live! ➜ https://www.subscribepage.com/Vi&Penelope
Find Penelope here:
Facebook: https://www.facebook.com/penelope.ward
https://www.facebook.com/penelopewardauthor
Facebook Fan Group: https://www.facebook.com/groups/PenelopesPeeps/
Website: http://www.penelopewardauthor.com
Twitter :https://twitter.com/PenelopeAuthor
Instagram: @penelopewardauthor
http://instagram.com/PenelopeWardAuthor/
Book Bub: https://www.bookbub.com/authors/penelope-ward
Goodreads: https://www.goodreads.com/author/show/7105545.Penelope_Ward
---
Happy reading,