SERIES: Palm South University
RELEASE DATE: June 29, 2018
FORMAT(S): PaperbackeBook
---
Aundi's Musings…
5 Greek Crowns
This is book 2 in Kandi's Serial series and I have to say that I am feeling book 2 more than book 1. That's probably because this book had way more emotional elements involved than book 1. During this Season of Palm South we follow the crew down to Spring Break so you just know lots of crazy things are going to happen.
I thought I would feel the fall. I thought I would crash on the cold hard ground and look around wondering what the hell happened. But the truth is, I feel slowly, softly—like a feather floating down, down, down, into a undiscovered world.
One of the things I liked most about this Season was all the connections that you get to really see. Book 1 was mostly set up and introduction, now we get to really see this crew and how they feel about those around them. You also get a more in depth look into who they really are. There's a lot of growth during this Season for all of them, in completely differing ways. You get to watch them as things happen relationships end, and some begin and all the while you see how each experience is changing who they'll ultimately become. They also get into some shenanigans while on Spring Break which brought to light how some feel about themselves and those around them.
There's a couple during this that I've been waiting for them to have their moment. And they do however short it is, but I loved it for them. I'm totally shipping this couple hard core, so I can't wait to see what happens with them.
Kandi also brings to light some serious issues that were a little hard to read, they broke my heart for the character that it happened to. What this person had to go through during this entire story was enough to break someone, but her strength and the strength of the one she leans on helps her hold it together. I'm anxiously waiting to see how she comes back next Season. I want so much for her and I hope that she's able to get it, and the person that I know she's running from emotionally but who I think would never let her down.
Tomorrow will come, and neither of us can stop that. But for now, on a blanket in the san, beneath a sky of stars, we have tonight. We have tonight.
The thing I love most about Kandi is that her writing style has you so enraptured with her characters you feel a sense of symbiosis with them. I always feel while reading her stories like I am right there with these characters going through the motions with them side by side. It's rare to find an author that is able to do that. I've quickly become addicted to this Serial Series, it has everything you could want; drama, romance, second chances, and emotional heartache. Kandi has created magic with this, and I can't wait to see what she brings us next Season.
---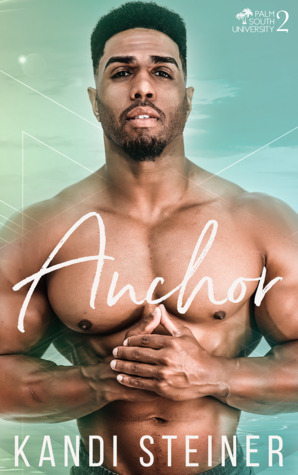 Synopsis:
Written like your favorite drama television show, the Palm South University series has been called "a mix of Greek meets Gossip Girl with a dash of Friends." Follow seven college students as they maneuver unrequited love, teacher/student romance, the tangles of "no strings" relationships, love triangles and more. Each "season" has six "episodes," and just like when your favorite show hits Netflix, you can read just one episode at a time or binge the entire thing. With the perfect mix of angst, emotional romance, and romantic comedy, the Palm South University series is your next guilty addiction.
Drama. Lies. Sex.
Welcome to Palm South University.
The weather isn't the only thing heating up in South Florida. At a school where fraternities and sororities don't exactly play by the rules, relationships are bound to be tested. Parties and sex are definitely key ingredients in the Palm South recipe, but what happens when family issues, secret lives, and unrequited love get tossed in the mix?
Follow Cassie, Bear, Jess, Skyler, Erin, Ashlei, and Adam as they tackle college at a small, private beach town university. Written in television drama form, each episode of this serial will pull you deeper and deeper into the world of PSU.
Where the sun is hot and the clothes are scarce, anything can happen.
Download your copy today!
---
About Kandi:
Kandi Steiner is a bestselling author and whiskey connoisseur living in Tampa, FL. Best known for writing "emotional rollercoaster" stories, she loves bringing flawed characters to life and writing about real, raw romance — in all its forms. No two Kandi Steiner books are the same, and if you're a lover of angsty, emotional, and inspirational reads, she's your gal.
An alumna of the University of Central Florida, Kandi graduated with a double major in Creative Writing and Advertising/PR with a minor in Women's Studies. She started writing back in the 4th grade after reading the first Harry Potter installment. In 6th grade, she wrote and edited her own newspaper and distributed to her classmates. Eventually, the principal caught on and the newspaper was quickly halted, though Kandi tried fighting for her "freedom of press." She took particular interest in writing romance after college, as she has always been a diehard hopeless romantic, and likes to highlight all the challenges of love as well as the triumphs.
When Kandi isn't writing, you can find her reading books of all kinds, talking with her extremely vocal cat, and spending time with her friends and family. She enjoys live music, traveling, anything heavy in carbs, beach days, movie marathons, craft beer and sweet wine — not necessarily in that order.
Connect with Kandi:
Mailing List: bit.ly/NewsletterKS
Facebook: facebook.com/kandisteiner
Facebook Reader Group: (Kandiland): facebook.com/groups/kandischasers
Instagram: www.instagram.com/kandisteiner
Twitter: twitter.com/kandisteiner
Pinterest: pinterest.com/kandicoffman
Website: www.kandisteiner.com
Kandi Steiner may be coming to a city near you! Check out her "events" tab to see all the signings she's attending in the near future:
---
Happy reading,