Corrupt Kingdom by Ava Harrison is available now!
Design: Hang Le | Photographer: Specular | Model: Mike Jukes
---
Aundi's Musings…
5 Cerberus Crowns
This is unlike anything that I have read from Ava and I am here to tell you that I Freaking Loved it!!! I am absolutely elated that Ava decided to give us a dark romance, she slayed every single aspect of this story. Cyrus Reed is the quintessential Anti-hero and I am obsessed with him and Ivy.
This is my corrupt kingdom, where I am a god.
Cyrus Reed is a God amongst men. He runs the biggest bank for the underworld turning dirty money into clean money. I loved that he always exerts complete control over everything including his emotions. He is like an iron wall of will and nothings breaks through. The only time you see underneath his armor is when he's with Ivy. That makes him feel real, like an actual human being not just a God. This made him so much more for me. I love when a man who seems like he has no emotions falls apart for the woman who brings him to his knees. I live for these kinds of romances and Ava does not disappoint. Not to mention that she upped the heat index in this baby. Holy Hotness Ivy and Cyrus are Pure Fire nearly incinerating my Kindle.
She's a goddess come down to Earth, thrust into my hell, and making me feel things I shouldn't.
Ivy is an innocent she's literally dragged into this world against her will. But she is strong, she never backs down and she fights. She fights her attraction to Cyrus, and she fights her situation. I loved her fire and the way she volleyed back and forth with Cyrus, he's not used to anyone talking to him the way she does, it's like a breath of fresh air for him. I loved the side that she brings out in him, is he ever not an Alpha asshole? No. But, he has moments with her where he is just a bit softer and it's those moments that I lived for.
We're two flames, burning brightly to merge and become one. The type of fire that scorches everything in its path and causes mass destruction. That's what we'll be if I cross the imaginary divide between us.
I devoured this book in one sitting, Ava has created something that will draw you in from the prologue and hold you utterly captivated until the last page. Cyrus and Ivy's connection is one that you won't easily forget with a twist ending that you won't see coming. This book has everything you could want in a dark romance and so much more.
Voluntarily Reviewed an Advanced Complimentary Copy
---
Synopsis:
From USA Today bestselling author Ava Harrison comes a gritty, twisted standalone romance.
They say Cyrus Reed is ruthless. That he rules the underworld with an iron fist.
A criminal. A murderer. A monster.
He controlled fortunes and amassed empires.
Our paths should never have crossed, but one poker game intertwined our fate.
I woke up stranded on his island.
Trapped.
Forced to play a dangerous game of hate and lust.
He said he took me to protect me.
That he was saving me.
But who will save me from him?
Read FREE in Kindleunlimited
---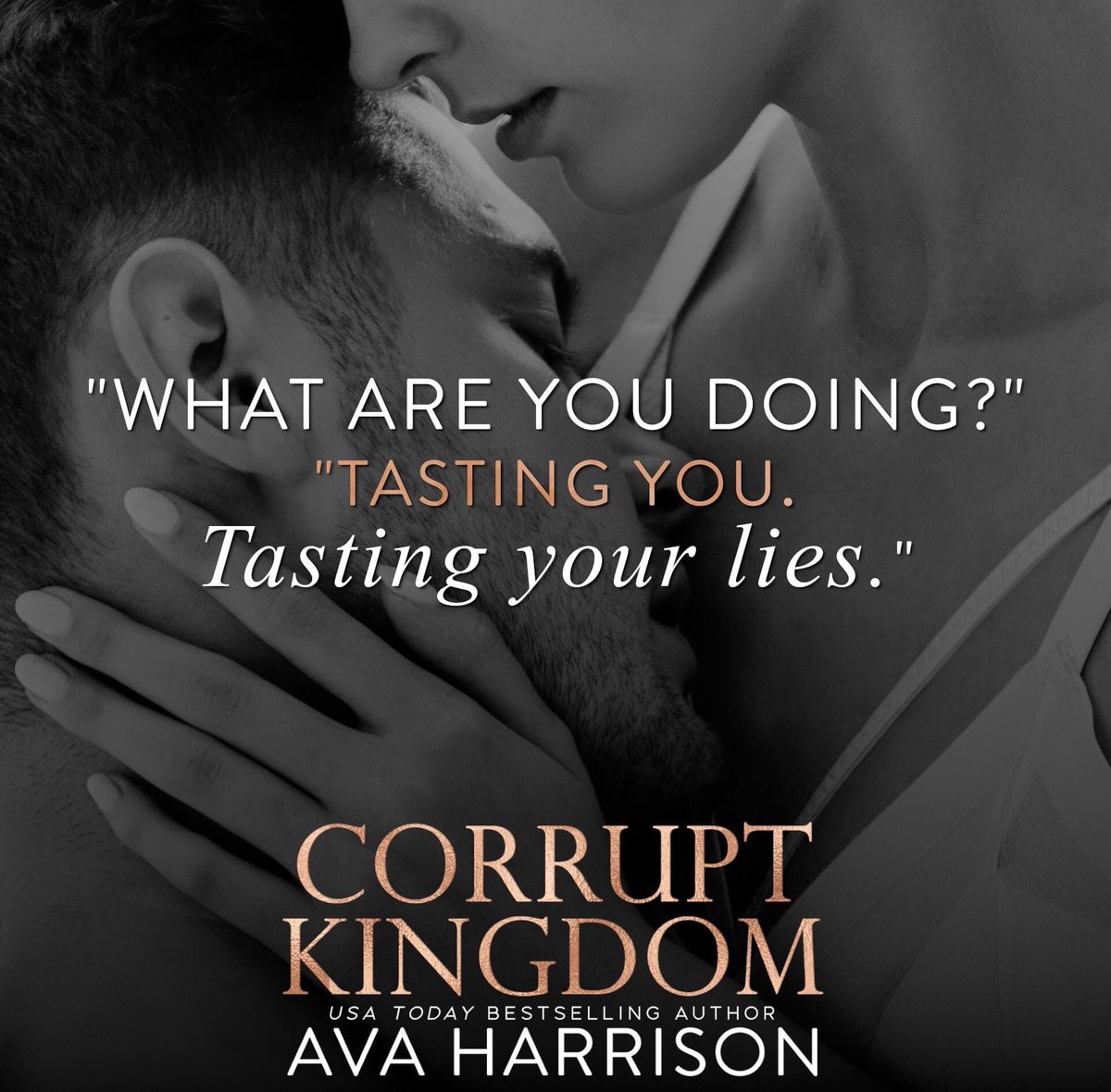 ---
About the Author:
Ava Harrison is a USA Today and Amazon bestselling author.
When she's not journaling her life, you can find her window shopping, cooking dinner for her family, or curled up on her couch reading a book.
Connect w/Ava:
Website: http://avaharrisonauthor.com/
Facebook: https://www.facebook.com/avaharrisonauthor/
Twitter: https://twitter.com/avaharrison333
Instagram: http://instagram.com/AvaHarrisonAuthor
Goodreads: https://www.goodreads.com/author/show/13857011.Ava_Harrison
Amazon: https://amzn.to/2POWs37
Bookbub: https://www.bookbub.com/authors/ava-harrison
NL Signup: https://app.mailerlite.com/webforms/landing/m7k3s9
---
Happy reading,