"This book was utter perfection! Hook Shot is full of emotion, sizzle and a breathtaking romance. It is a book I will never forget and one I will revisit often to get swept away in its magic."- Devney Perry, USA Today bestselling author
Hook Shot, a deeply emotional standalone set in the worlds of professional basketball and high fashion from Kennedy Ryan, is available now and FREE in Kindle Unlimited!
---
Sarah's Musings…
5 I Am Yours CROWNS
Hook Shot, unlike its predecessors, has a quiet power. Kenan and Lotus's journey isn't shocking, in your face, controversial in nature, but it is just as consuming, just as moving. The subtle way she brings them together, heals them, is powerful. Their story is a silent pulse under your skin, building slowly and sensually, exploding into full blown love and culminating in romance that still made my heart flutter and shatter and my perceptions challenged and crafted into something new.
Lotus, like all Kennedy Ryan heroines, exemplifies the best qualities of femininity – independence, intelligence and bravery. While Lotus shares similar qualities with that of Ryan's previous heroines, there is a peacefulness to her character, a quiet storm that blows in slaying the enemy when those she loves is threatened. Lotus is introspective, an observer. She believes fully in her faith and her upbringing with Mimi, refusing to be ashamed of who she is and where she comes from. Her quiet strength, though, speaks so loudly, she demands attention. Like any good characters, there are layers to Lotus. We get to see who she truly is with those she loves. Through her friends and Kenan and Iris, we get see a woman who feels and loves fully, who is funny and vibrant, who is complete. If you have read the previous standalones, then you know Lotus's history, and if not, you will find out in Hook Shot, and it is not surprising that this experience has shaped her, affects her during her story, and ultimately forms who she is and becomes. It is this experience, though, and how it still affects her that puts her on the path to Kenan. This part of the story is where the readers truly get to see her fortitude and her ability to know herself and that there are many paths to healing. Her reflection, her decision to own her soul and body with no apologies, and her ability to love are her greatest attributes.
Kenan is so incredibly different than any other heroes Kennedy Ryan has created. He is an old soul in every way. And while he shares his reflective and introspective nature with Lotus, he uses his observation to close himself off to most. Through the course of the novel, Lotus tears his walls down, and we see a man who is disciplined and loves deeply, which we see most in their intimate moments. She draws out a side of him that is silly, adventurous, and sensual. Of course he has those characteristics that we love in a hero – that delicate balance between possession and freedom, and readers will absolutely swoon over this man who is as disciplined in his pursuit and love of Lotus as he is on the court.
Story writing is always where Kennedy Ryan shines. Her writing style and prose just makes a story more. I feel her words reach into my soul, twist me up and by the end of the novel, I am something new, something different. With her words, a kiss is more than a kiss, the intimacy between characters becomes transcendent, and her stories pulse with the vibrancy of life. I feel every moment, every joy, every heartbreak, every flash of anger and heat of passion. I LIVE with these characters, and I was consumed by the story or Lotus and Kenan because their love is unique and scary and healing. What readers will ultimately see, though, is that their journey shows that love, even with the most level-headed and observant characters can be consuming. Their love becomes an altar, a place of worship, not just with their bodies, but their minds and souls. Kennedy Ryan also excels and creating conflicts that organically stem from the characters she creates, the threads woven into the story from the beginning, developed and expanded upon with each chapter. It is organic and natural, and the resolution offers some type didactic offering for the public to ruminate on.
With every story, Kennedy Ryan makes me fall in love with her characters, their journey, and the romance of it all. It doesn't seem to matter, though, who or what the story is about because her words and her story-telling are what truly make me fall in love with each and every book she writes. Her talent is truly unparalleled, her ability to make readers feel and think is her greatest gift.
Beta read
Tricia's Musings…
5, I have found the one whom my soul loves, CROWNS
Oh my goodness, I don't know how to write a review that will do this book justice. I was blown away by this story. I loved everything about it. The poetic descriptions and beautiful phrasing were superb, even when the subject matter was difficult to read. The pacing of the storyline was perfect and means it's not all up in your face. It has a quiet strength and it's power lies in its intelligence and the sheer perfection of this author's creative writing.
These characters are made for each other, they have a deep connection, and as the story unfolds you feel every emotion along with them. Their road is a challenging and bumpy one at times. They may not always see eye to eye but they don't act like children or play silly mind games with each other in order to provoke a reaction. Lotus is a survivor. Damaged but strong, a beautiful soul and I adore her and the bond with her great grandmother and her spiritual traditions. Kenan is quite a reserved character, except when it comes to Lotus. Dedicated to his sport he nevertheless is a wonderful father and makes every effort to put his daughter and her needs to the forefront. Loyal and honourable, I loved the way he was there for Lotus and how he treated her with understanding and such tenderness when she needed it. The author was able to show us his strength and his vulnerability in a way which was real and relatable.
This whole series has been amazing but I must say, Hook Shot is my absolute favourite. You need to read this book, in fact I highly recommend you go read the whole series. You won't be disappointed.
---
 Synopsis:
Divorced. Single dad. Traded to a losing squad.
Cheated on, betrayed, exposed.
My perfect life blew up in my face and I'm still picking up the pieces.
The last thing I need is her.
A wildflower. A storm. A woman I can't resist.
Lotus DuPree is a kick to my gut and a wrench in my plans
from the moment our eyes meet.
I promised myself I wouldn't trust a woman again,
but I've never wanted anyone the way I want Lo.
She's not the plan I made, but she's the risk I have to take.
A warrior. A baller. The one they call Gladiator.
Kenan Ross charged into my life smelling all good, looking even better and snatching my breath from the moment we met.
The last thing I need is him.
I'm working on me. Facing my pain and conquering my demons.
I've seen what trusting a man gets you.
Don't. Have. Time. For. This.
But he just keeps coming for me.
Keeps knocking down my defenses and stealing my excuses
one by one.
He never gives up, and now…I'm not sure I want him to.
Download your copy today or read FREE in Kindle Unlimited!
Audiobook Release: April 30th
---
Teasers: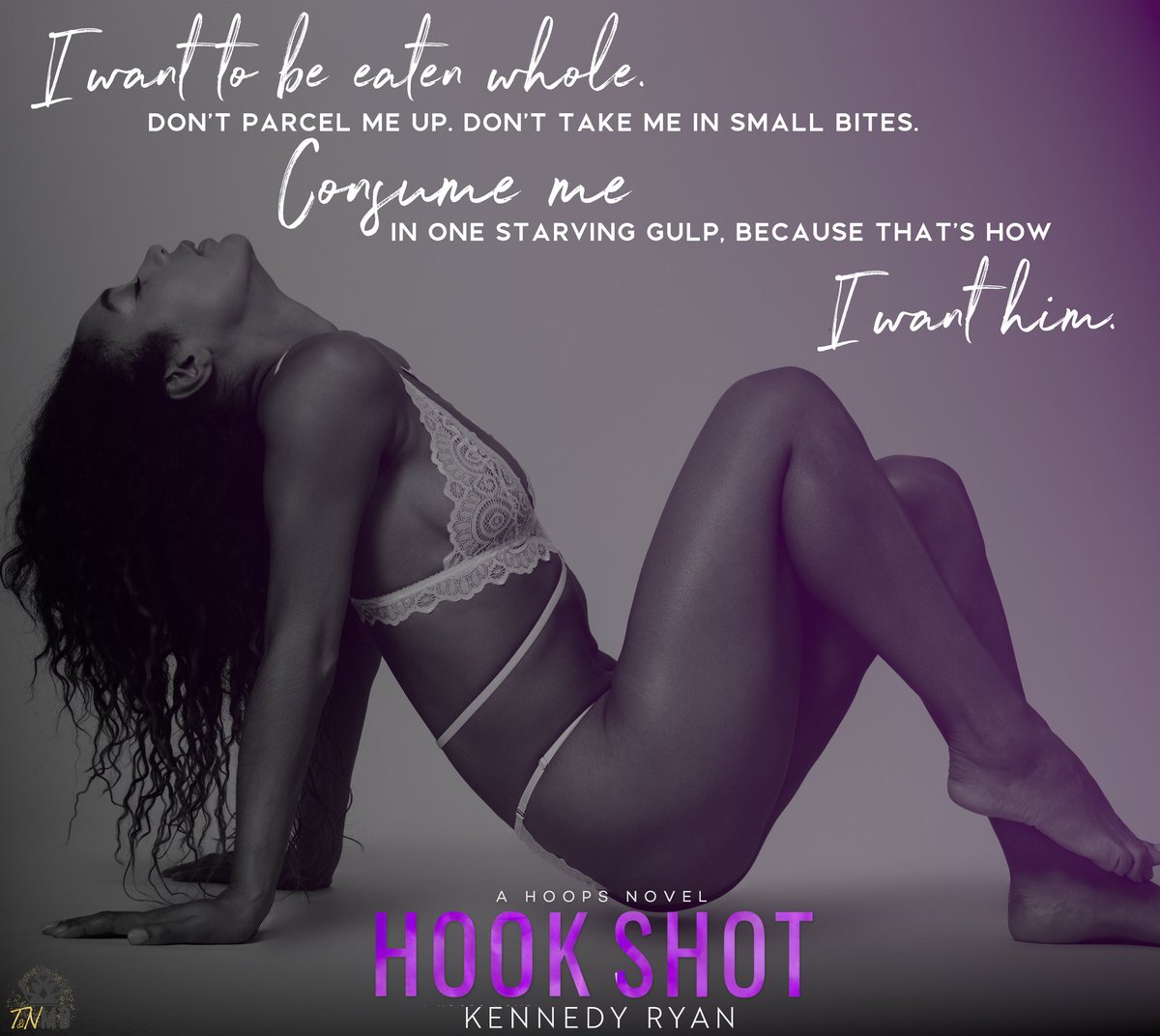 ---
About Kennedy
A Top 30 Amazon Bestseller, Kennedy Ryan writes about women from all walks of life, empowering them and placing them firmly at the center of each story and in charge of their own destinies. Her heroes respect, cherish and lose their minds for the women who capture their hearts.
She is a wife to her lifetime lover and mother to an extraordinary son. She has always leveraged her journalism background to write for charity and non-profit organizations, but enjoys writing to raise Autism awareness most. A contributor for Modern Mom Magazine and Frolic, Kennedy's writings have appeared in Chicken Soup for the Soul, USA Today and many others. The founder and executive director of a foundation serving Atlanta Autism families, she has appeared on Headline News, Montel Williams, NPR and other media outlets as an advocate for families living with autism.
Connect with Kennedy
Never Miss A Release! Follow Kennedy on BookBub: http://bit.ly/2HcRuee
New Release Txt: https://clk2.me/mgFv
Subscribe to Mailing List: http://bit.ly/2QjisCW
Reader Group: http://bit.ly/2GY6eyb
Instagram: http://bit.ly/2TaYiAi
Facebook: http://bit.ly/2GUq0uF
Amazon: http://amzn.to/2Fvhqiz
Pinterest: http://bit.ly/2NE0cU0
Book+Main: http://bit.ly/2GVByO7
Website: http://kennedyryanwrites.com
---
Happy reading,