Don't miss this modern day retelling of Pride & Prejudice, the final book and the ultimate crossover of the Austen and Bennet series! NOW AVAILABLE!!
---
Sarah's Musings…
5 PRIDEFUL CROWNS
Laney and Darcy stole the show with Pride and Papercuts by Staci Hart. She kept everything that Austen fans love about Pride & Prejudice and added that Staci Hart twist, modernizing this beloved romance.
The one thing that I have consistently said about this standalone series is how wonderful each book has been in staying true to the Bennett family as well as the retellings of Austen classics. This one is no different. Hart details Laney and Darcy exactly as they are in the book, with both characters having their pride and perceived prejudices preventing them from having their HEA. It also allows for an wonderful enemies to lovers romance with chemistry that sizzles. Interestingly, the chemistry translates to one of Hart's most romantic couples once they both get over themselves.
As always, the secondary cast is perfection. I have grown to love this family so much, and the secondary romantic plot line was not only fun and ideological but the perfect juxtaposition to the darker nature of Laney and Darcy. Either way, the whole host of characters are delightful and charming, and I lived for the family moments.
Hart's prose as always is delightful. Her syntax and diction please my literary mind, and I love that she provides readers with a romance that has so much heart, romantic and familial.
The utter perfection of this book. Liam Darcy owns my heart. The way Staci Hart kept all the best parts of Pride & Prejudice on this retelling while making it solely her own is PERFECTION.
Beta read.
---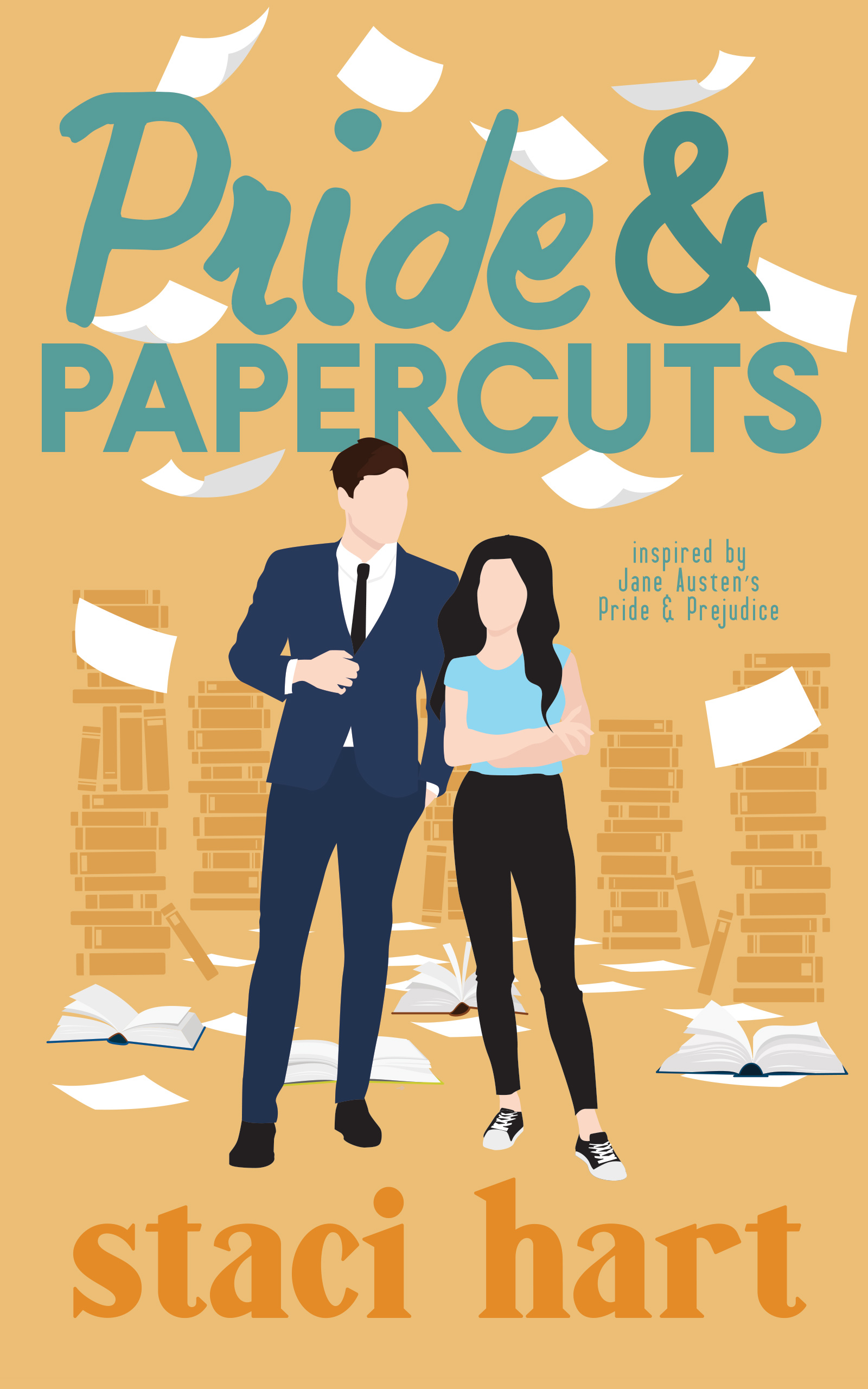 Hate is a strong word.
Depending on the company, loathe is a good substitute. Abhor might be a little fancy, but it gets the job done. But the word that really sums up how I feel about Liam Darcy is, without question, hate.
He doesn't seem to think much of me either. The second he lays his fault-seeking eyes on me, he sets out to oppose me. Everything about him is imposing, as if he consumes the nearby air to power the rise and fall of his broad chest, and it's clear he resents my presence on his advertising team. Every idea I have is shot down. Every olive branch I offer is set on fire by nothing more than the blistering coals he calls eyes.
In return, I light him up with my words.
It's not as if he can dismiss me, since I work for his client, Wasted Words. Instead, he's forced to tolerate me, which seems the closest we'll ever be to friends. Fine by me.
I can be civil and still hate Liam Darcy.
But if there's more to him than his exterior shows, I won't be able to hate him at all.
I might stumble over that line between love and hate and fall right into his arms.
Download your copy today!
---
---
About the Author:
Staci has been a lot of things up to this point in her life — a graphic designer, an entrepreneur, a seamstress, a clothing and handbag designer, a waitress. Can't forget that. She's also been a mom, with three little girls who are sure to grow up to break a number of hearts. She's been a wife, though she's certainly not the cleanest, or the best cook. She's also super, duper fun at a party, especially if she's been drinking whiskey. When she's not writing, she's reading, sleeping, gaming, or designing graphics.
Amazon | Facebook | Twitter | Pinterest | Website | Newsletter
---
Happy reading,