Ruthless Empire by Rina Kent is LIVE! Are you ready for Cole Nash and his damnation? #One-click today!
---
Aundi's Musings…
5 Babydoll Crowns
Rina has completely and utterly blown my mind with this book. This is the final book in this series, and I am so sad to see them go, but I legit died for this story. I could not put this down, I blew through it in one sitting, burning through page after page on the edge of my seat waiting to see what was going to happen next. I could not have prepared myself for the ride that is Ruthless Empire.
I don't want to give anything away because this book needs to be gone into blind, it just does. Otherwise you'll miss out on all the surprises that Rina has crafted making this book incredibly intense and precariously depraved. But I will say this Cole and Silver are addictively dangerous and absolute perfection.
Silver is so much more than I thought she would be. In all the books prior all you get to see is the façade that she puts on, so it was refreshing to see the girl behind the mask. I felt for her and everything that she has gone through. There's a lot of pressure put on her and it has to be exhausting being perfect all the time.
Cole is dark and depraved and I loved every second of his immoral behavior. I knew that he was intense, but I had no idea just how intense he actually is. But considering the circumstances of his childhood I'm not really all that surprised. I loved the conflicting layers of this man and how he tries to balance them, while also keeping his own mask in place so that others can't read him.
I cannot sing the praises of this book enough. The twists and turns are enough to keep you guessing until the very last moment. And what a freaking ending I did not see it coming at all, it was a flawless end to an incredible series. Rina has without a doubt created magic with this series, if you like your books intensely corrupt with characters that have an iffy moral compass than this book is for you.
Voluntarily Reviewed an Advanced Complimentary Copy
---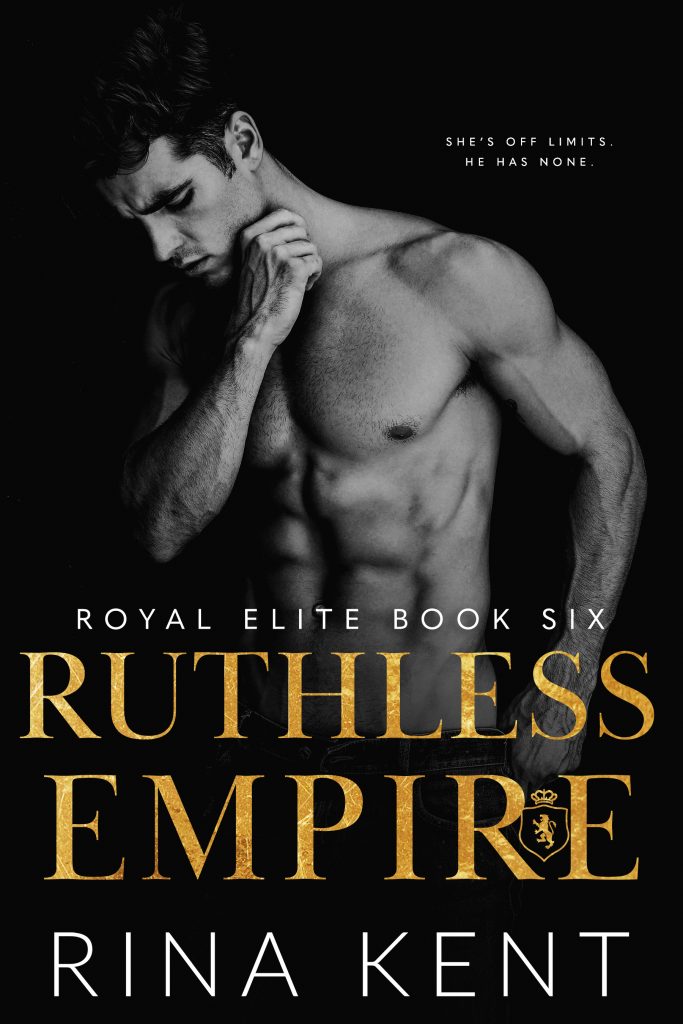 She's off limits. He has none.
There's a girl.
Beautiful. Popular. Fake.
And my obsession.
My fall.
Probably my damnation.
Did that stop me? Do I care? No and no.
There's a line between right and wrong. Moral and immoral.
And then there's her.
I cross every limit with blood-coated fingers.
She says she hates me.
I say I hate her too as I trap her, own her.
Make her all mine.
Download your copy today!
---
ABOUT THE AUTHOR
Rina Kent is an international bestselling author of everything enemies to lovers romance.
Darkness is her playground, suspense is her best friend, and twists are her brain's food. However, she likes to think she's a romantic at heart in some way, so don't kill her hopes just yet.
Her heroes are anti-heroes and villains because she was always the weirdo who fell in love with the guys no one roots for. Her books are sprinkled with a touch of mystery, a healthy dose of angst, a pinch of violence, and lots of intense passion.
Rina spends her private days in a peaceful town in North Africa daydreaming about the next plot idea or laughing like an evil mastermind when those ideas come together.
Don't forget to Sign up to Rina Kent's Newsletter for news about future releases and an exclusive gift.
AUTHOR LINKS
Website: https://rinakent.com/
Newsletter: https://www.subscribepage.com/rinakent
BookBub: http://bit.ly/rina-bookbub
Instagram: http://bit.ly/RinaIG
Facebook: http://bit.ly/RinaFCB
Exclusive Facebook Group: http://bit.ly/RinaGroup
Twitter: http://bit.ly/RinaTwitter
Pinterest: http://bit.ly/RinaPinterest
Goodreads: http://bit.ly/rina-goodreads
---
Happy reading,