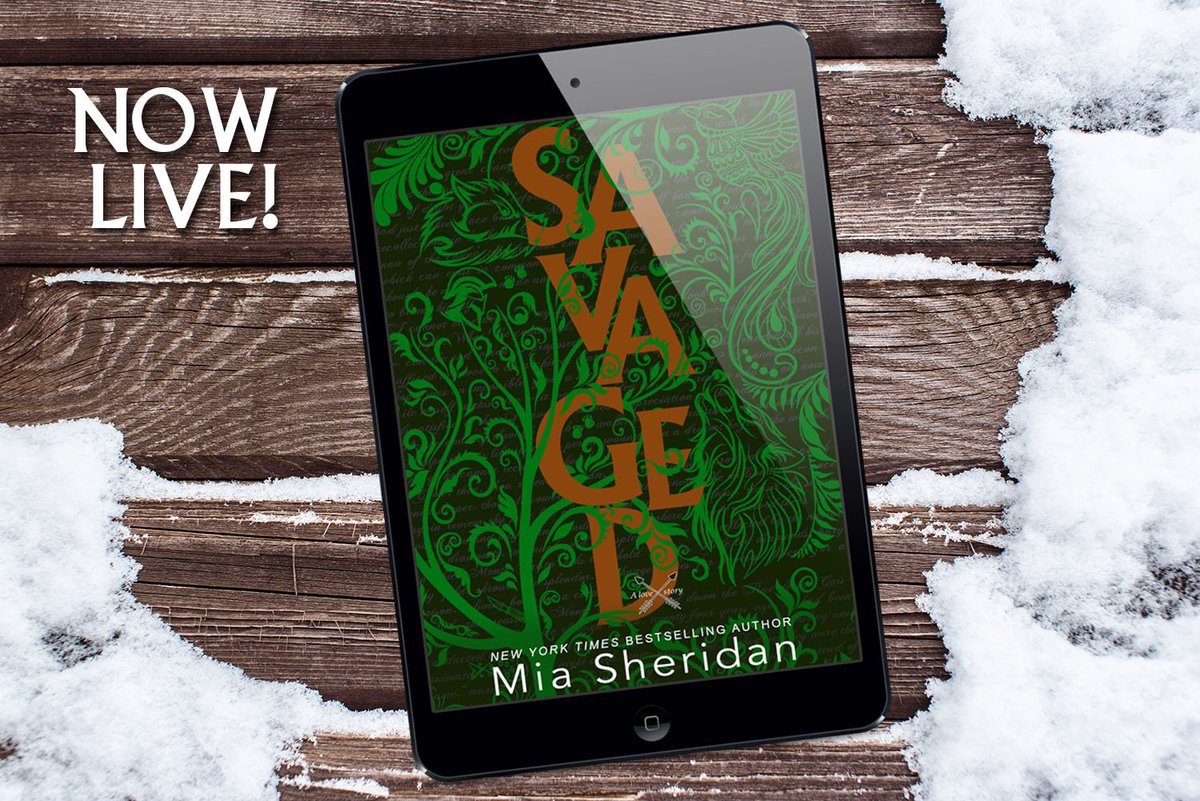 New York Times Best Selling Author Mia Sheridan delivers it all with this NEW release! Anyone knows I'm an uber Mia fan and devour every delectable morsel that comes out of her brain but THIS…this is more. It's tantalizing for the bored reader mind, uniquely refreshing and a totally engrossing page turner you'll never want to end.
---
Tricia's Musings…
5 crowns
I know this is not the first time I've said this, but I love it when a story takes me by surprise. A first read for me by this author, Savaged by Mia Sheridan with its complex, multi layered plot line and amazing twists and turns surprised the heck out of me. It's tragic but beautiful at the same time, a love story unlike any other I've read. I don't necessarily like to ugly cry when reading but I do like to feel the emotions and with this book Ms Sheridan had me feeling more of those emotions than I know how to express in words.
With it's wonderful imagery and fantastic narration I was taken on a suspenseful and intense journey, which at times was not only heartbreaking but heartwarming. As I became immersed I realised there were moments when I was holding my breath and when certain revelations were made, my jaw literally dropped. Heart wrenching and gripping, you need to experience the intensity for yourself, which is why I have not talked about the plot at all.
Savaged is heavy on the suspense and intrigue and some may say this is not a romance. I would disagree. Romance is something which takes a relationship past the point of friendship, it's a strong attraction towards another, a courtship, a connection. Whilst certainly unconventional, I would say for me Jak and Harper's story has, and is, all that and more. Their story may start out serendipitously, but their bond is visceral and so strong, these two were ultimately destined to be together. If, like me, you enjoy the unexpected and the unusual, to be stunned and astounded and left open mouthed, then this is the book for you.
---
Synopsis:
When wilderness guide, Harper Ward, is summoned to the small town sheriff's office in Helena Springs, Montana, to provide assistance on a case, she is shocked to find that their only suspect in the double murder investigation is a man described as a savage.But the longer she watches the man known only as Lucas, on the station surveillance camera, the more intrigued she becomes. He certainly looks primitive with his unkempt appearance and animal skin attire, but she also sees intelligence in his eyes, sensitivity in his expression. Who is he? And how is it possible that he's lived alone in the forest since he was a small child?
As secrets begin to emerge, Harper is thrust into something bigger and more diabolical than she ever could have imagined. And standing right at the center of it all, is Lucas. But is he truly the wild man he appears to be? A cold blooded killer? An innocent victim? Or a perplexing mix of all three?
Harper must find out the answers to these questions because the more time she spends with him, the more she risks losing her heart
GRAB YOUR COPY NOW!
---
About the Author:
Mia Sheridan is a New York Times, USA Today, and Wall Street Journal Bestselling author. Her passion is weaving true love stories about people destined to be together. Mia lives in Cincinnati, Ohio with her husband. They have four children here on earth and one in heaven.
---
Happy reading,