Until the Last Breath is LIVE and FREE with Kindle Unlimited! This is an emotional, angsty must read love story!
---
Aundi's Musings…
5 Heart wrenching Crowns
I finished this book days ago and I am still thinking about it. The journey that these characters take is an emotionally touching and inspiring descent into the power of love and all the forms that it comes in. Shanora has created something that will live with you long after you've finished; Shannon, Max and John prove that people are adept at so much more than we realize and that sometimes love and sacrifice are interchangeable.
Shanora completely and utterly wrecked me with this story. I was an absolute blubbery mess during and hours after reading it. Everything I thought I knew about this I was wrong and the direction that Shanora takes the story was not one that I could have anticipated but was one that blew everything out of the water. I cannot give this book enough praise, the characters, the emotions, the journey EVERY single thing about this book is perfection. If you like your stories with a deeper more angsty storyline than this is that book for you. Definitely a MUST READ of 2020. But be prepared to have your heart and soul ripped from your chest and to literally cry your eyes out. I'm pretty sure I don't have any tears left!
***I don't like to post spoilers so I am not going to say much, but I do want to point out that this is not a book about cheating. I know that is a hard line for people and I don't want them to pass up this remarkable story because they think that it involves that.***
---
Blurb:
Years ago, I fell in love with a man named Maximilian Grant – tall, smooth talking, handsome as hell Maximilian Grant.
He was my everything — a man who could do no wrong — but then he did the one thing he promised he'd never do: he broke my heart.
Now, nearly seven years later, I'm happily married to a man who has completely changed my life…but with my health hanging in the balance, I often wonder what his future entails because I know there is a possibility he'll have to live on without me. John, my husband, is the love of my life, and I have never questioned our love…that is until my past comes knocking at the door.
Every girl has that one guy–the one whom she can't seem to forget or completely let go of, no matter how toxic the relationship was, or how badly it ended. Well, this story is a little different.
This is the story of how Maximilian Grant went from being my toxic first love, to the man who ultimately saves my life.
And, trust me, this will not play out the way you think it will.
Download your copy today!
---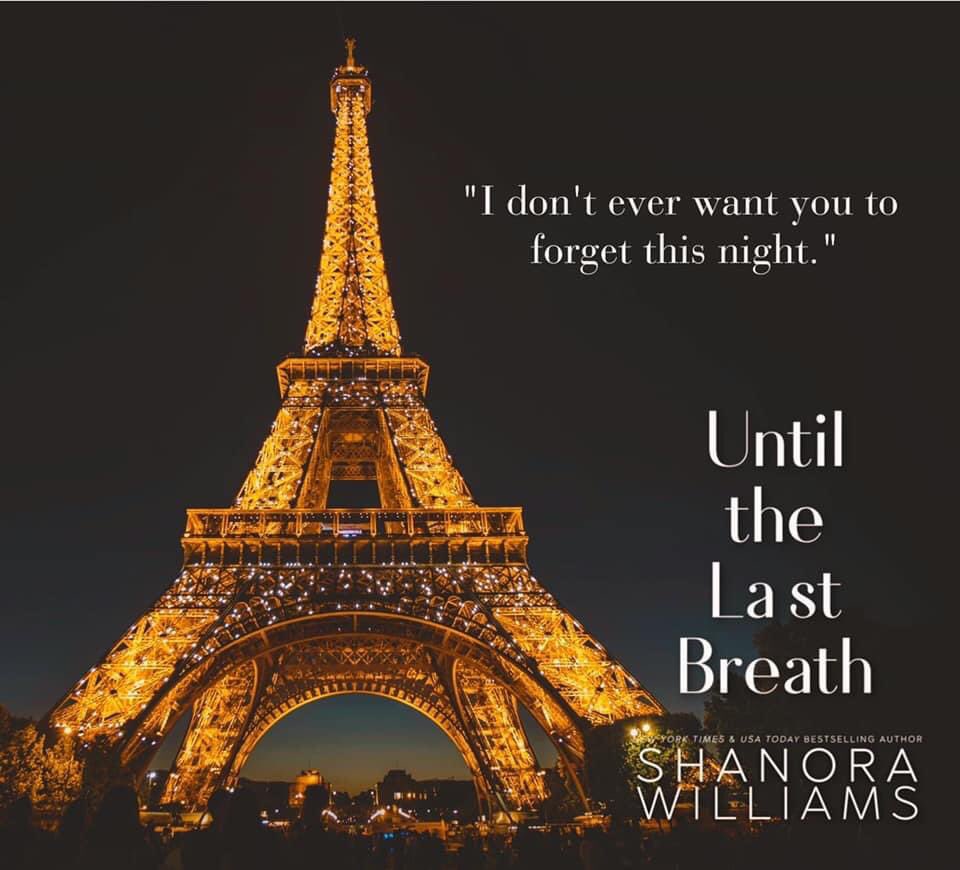 ---
About the Author:
Shanora Williams is a New York Times and USA Today bestselling author who loves writing about flawed heroes and resilient heroines. She is a believer that love outweighs all, but doesn't have a problem making her characters fight for their happily ever after.
She currently lives in Charlotte, North Carolina and is the mother of two amazing boys, has a fiercely devoted and supportive fiancé, and is a sister to eleven.
When she isn't writing, she's spending time with her family, binge reading, or running marathons on Netflix while scarfing down chocolate chip cookies.
www.shanorawilliams.comSign Up For New Release Alerts!
Facebook | Twitter | Instagram