New e-book sales!!! Make sure you check out the list, and take advantage of the discounted prices before the sales end.
The books with a 
 indicate that I have read and would recommend to other readers.
---
Liz Dougherty has no idea that a single question is about to change her life.
Her first big reporting assignment for her North Carolina college newspaper has her covering a state senator's impromptu press conference. Brady Maxwell may have everything it takes to be a politician—a winning pedigree, devastating good looks, a body made to wear suits—but his politics rub Liz the wrong way. When Liz's hard-hitting question catches the upstart senator off-guard, it impresses Hayden Lane, Liz's editor who feels she's headed for a promising career as a reporter.
But Liz is also headed into a secret romance with Brady that could destroy both their ambitions. Though he's a bachelor, potential voters might frown on Brady cozying up to a reporter. And Liz isn't sure sneaking around is enough for her—especially when things between her and Hayden might be less platonic than she thought.
USA Today bestselling author K.A. Linde's Record series begins with a sleek, sexy, and smart venture into a high-stakes political campaign and an even higher-stakes affair that, in the end, will leave you wanting more with one of Linde's gripping cliffhangers.
Price: $1.99
All 4 books in the series are $1.99 for a limited time
---
 Synopsis:
She took a dare and fell in love. Truth would have been the smarter choice.
After years of living under her father's thumb, Emmeline is ready to break free. She's abandoned her life as a New York socialite to follow her dream of becoming a kindergarten teacher in a small, wholesome town. Seeing the man that nearly broke her was absolutely not what she had hoped to find in Prescott, Montana.
Nick hasn't seen his Emmy in nine years, but that doesn't mean he's forgotten a thing about the woman he loves. After just one blissful night as man and wife, he gave her up, sacrificing his own happiness to keep her safe—far away from him. But the moment she walks back into his lonely life is the moment he decides never to let her go again. He won't waste his second chance. All he has to do is win back Emmeline's heart, keep her safe from the shadows in his past and prove to her that taking a wager on him is a sure bet.
Price: FREE
---
Synopsis:
What happens when you wake up in a hotel suite next to a gorgeous naked man with absolutely no memory of the past twelve hours?
I guess it's true what they say. What happens in Vegas stays in Vegas.
Or at least I hope it stays here. The Romantic Style convention was meant to be a weekend of raucous fun with friends, sun, and enough poolside margaritas to forget about my ex. But now, instead of meeting my fans and signing books, I'm stuck with cocky divorce lawyer Nate Wexler. He's arrogant, infuriating, and I can't keep my hands off of him. Judging by the state of our hotel room, last night was wild. I just wish I could remember it.
A pair of matching tattoos. A cheap wedding veil. A half empty box of glow in the dark condoms.
What the hell just happened?
Price: FREE
---
 Synopsis:
All I've ever wanted was for someone to choose me. My mother didn't. My father didn't. The beautiful boy next door, who grew up to marry me, didn't. Neither did the next man with whom I thought my heart was safe.
Back in the Bay area, three thousand miles from New York City, I can start fresh. Become one with the sea again, rise or fall on the tide of my own choices. But on the first day of my bright new life, the darkest shadows of my past follow me through my office door. The two men whose names are definitely not on my five-year plan.
If I let it consume me—my need for one man, my love for the other—the darkness will swallow me whole. I can't let that happen. Not again. This time, the waves of emotion crashing against my heart won't drown me. This time, I get to choose my happy ending.
Price: $0.99
Kindle Unlimited
---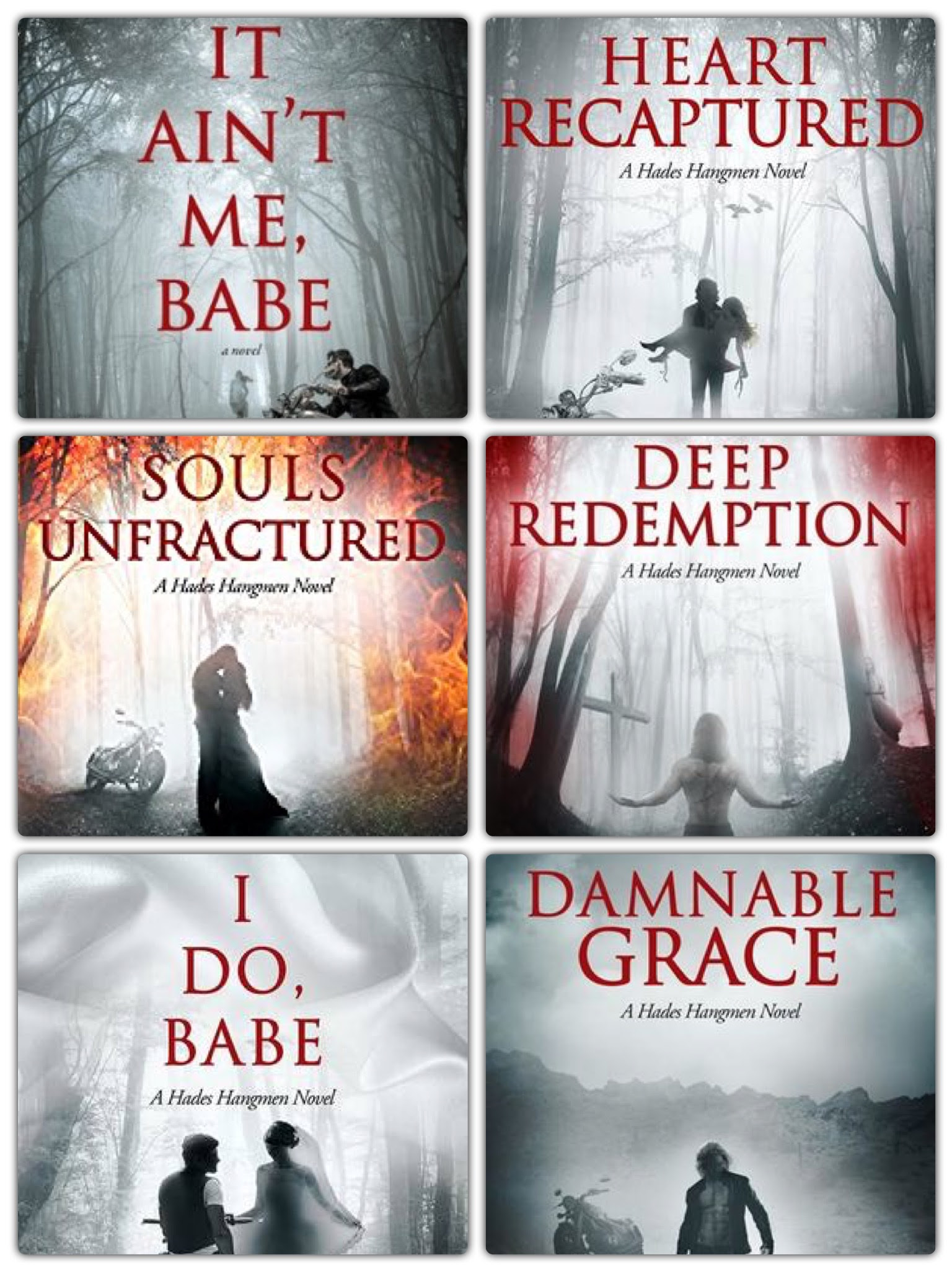 Synopsis:
A fortuitous encounter.
A meeting that should never have happened.
Many years ago, two children from completely different worlds forged a connection, a fateful connection, an unbreakable bond that would change their lives forever…
Salome knows only one way to live—under Prophet David's rule. In the commune she calls home, Salome knows nothing of life beyond her strict faith, nor of life beyond the Fence—the fence that cages her, keeps her trapped in an endless cycle of misery. A life she believes she is destined to always lead, until a horrific event sets her free.
Fleeing the absolute safety of all she has ever known, Salome is thrust into the world outside, a frightening world full of uncertainty and sin; into the protective arms of a person she believed she would never see again.
River 'Styx' Nash knows one thing for certain in life—he was born and bred to wear a cut. Raised in a turbulent world of sex, Harleys, and drugs, Styx, unexpectedly has the heavy burden of the Hades Hangmen gavel thrust upon him, and all at the ripe old age of twenty-six—much to his rivals' delight.
Haunted by a crushing speech impediment, Styx quickly learns to deal with his haters. Powerful fists, an iron jaw and the skillful use of his treasured German blade has earned him a fearsome reputation as a man not to be messed with in the shadowy world of outlaw MC's. A reputation that successfully keeps most people far, far away.
Styx has one rule in life—never let anyone get too close. It's a plan that he has stuck to for years, that is, until a young woman is found injured on his lot… a woman who looks uncannily familiar, a woman who clearly does not belong in his world, yet a woman he feels reluctant to let go…
Dark Contemporary Romance/New Adult Novel.
Contains sexual situations, violence, sensitive and taboo subjects, offensive language and mature topics. Recommended for age 18 years and up*
Price: $1.99 (Novella is $0.99)
---
 Synopsis:
LIMITED EDITION BOX SET!!
Twin brothers, both broken and in love with the one person they shouldn't be in love with…
Redemption Lane
Sometimes the past bleeds into the future.
Bess, a wild party girl running from herself, literally falls victim to her demons when she collapses in the most unexpected of places.
Lane, a tightly wound, up-and-coming CEO who can't seem to stop enabling his brother, doesn't know what hit him when Bess falls at his feet and into his life.
It was a night she doesn't remember, and one he can't forget.
But rather than stay and help the needy college coed, Lane decides to teach his brother a long overdue lesson––a decision that later comes back to haunt him and only adds fury to the transgressions of his past he is already fleeing from.
Years later, Bess and Lane meet again. She doesn't know him, and he doesn't share that he knows what happened on that ill-fated night when she almost died. After all, he has a web of complicated lies from his own youth to protect.
Both are seeking salvation in the arms of others and ignoring the truth—that the only road to redemption lies in confronting your past.
When the past and present collide, is there any chance at redemption?
Absolution Road
For Jake Wrigley, the future is bleak. Some people are survivors, but he's getting by on his bad-boy looks and charming smile. He owns a gym, gets into bar fights, and wrestles his demons with rough workouts—both in and out of the bedroom.
For Alyson Road, the future is bright. Life can only improve from where she grew up. She graduated at the top of her law class, cares for her ailing mom, and in her job, she defends those who can't afford anyone else. Her work is thankless but honest.
Jake's twin brother has been covering his ass for as long as they've been alive, but that all changes when Jake finds himself in front of the fiery public defender, his future in her hands. For the first time ever, he doesn't want to involve his brother, finally realizing he needs to stand alone, be his own man.
Even if Jake's never absolved of his past wrongdoings or his heart is never scrubbed of the blackness that resides there, he can do one good deed—protect the beautiful lawyer who touched his soul—until helping her nearly becomes his own undoing.
Price: $0.99
---
New York Times bestselling author, Sawyer Bennett, is happy to introduce a new Wicked Horse club in Las Vegas and you're cordially invited to attend the grand opening…
As the owner of The Wicked Horse, an elite sex club located along the Vegas Strip, Jerico Jameson never spends the night alone. Gorgeous, ripped, and totally alpha, Jerico doesn't grant favors and will rarely give you the time of day—unless he wants you in his bed. So when the sister of his sworn enemy shows up asking for help, saying no should be easy. But when Jerico takes one look at her and sees an opportunity to help this beautiful woman while exacting revenge on her brother, he's not about to pass that up.
Beaten and bruised, Trista Barnes is running out of options, and Jerico is her last chance to get out of the mess she's in. She doesn't know why Jerico despises her brother so much, but as long as he can help her, she doesn't care. Jerico offers her safety while opening her up to a sinful world she never knew existed.
As she succumbs to Jerico's erotic charm, Trista lets herself fall into the wicked world of guilt free pleasure with no regrets. Under his strong alpha hand, she blooms, and so does Jerico's possessiveness. But what happens when Trista finds out she was a pawn in Jerico's game all along, and that the price for his favor was steeper than she ever imagined – her heart.
Price: FREE
---
 Synopsis:
WARNING: The Storm MC are addictive.
These bikers are possessive, bossy & dirty.
Their women give as good as they get.
If you don't love dirty alphas, this series isn't for you.
The Storm MC Collection contains the first four books in this biker series that many say reminds them of Sons of Anarchy. If you like fast-paced, sexy biker romance full of bossy alphas, you'll love this bestselling series.
Over 700 pages of dirty biker goodness. Find out why readers have fallen in love with USA Today bestselling author Nina Levine's Storm men!
Buy the box set to get four books you won't want to put down.
Price: FREE
---
 Synopsis:
"You're not tinged, babe. Not then, not now, not ever. I love you. And you don't need the ocean water to cleanse you. Whatever crap you're spewing is just that—BS. You're perfect."
Lynx fled the Vegas Underground for Miami, desperate to uncover certain secrets of her past when she goes rogue in a dangerous world.
Michael Anthony Wind shed his pretty-boy upbringing and family legacy for his first job as a bouncer at the Electric Tunnel. Now successful in his own right, he's only missing his woman.
When she's finally found, Lynx is broken, unsure if she can be put back together. Mike may be strong, but is he strong enough for the job?
Their story isn't beautiful or safe, but it's theirs. Two tortured souls colored by their past, looking to paint a different future.
**Final book in The Electric Tunnel Series. Can Standalone ~
Price: FREE
---
Rosie
They say that life is a beautiful lie and death a painful truth. They're right.
No one has ever made me feel more alive than the guy who serves as a constant reminder that my clock is ticking.
He is my forbidden, shiny apple.
The striking fallacy to my blunt, raw, truth.
He is also my sister's ex-boyfriend.
One thing you should know before you judge me;
I saw him first. I craved him first. I loved him first.
Eleven years later, he waltzed into my life, demanding a second chance.
Dean Cole wants to be my bronze horseman. My white knight has finally arrived. Hopefully, he isn't too late.
Dean
They say the brightest stars burn out the fastest. They're right.
She sets my mind on fire.
All smart mouth, snarky attitude and a huge heart.
In a world where everything is dull, she shines like Sirius.
Eleven years ago, fate tore us apart.
This time, I dare it to try.
Getting to her is a battlefield, but man, that's why they call me Ruckus.
Rosie LeBlanc is about to find out how hard I can fight.
And conquering her will be the sweetest victory.
Ruckus is a complete standalone and a part of the Sinners of Saint series
Price: $0.99
---
 Synopsis:
From International Bestseller Michelle Horst, comes a new, sexy standalone novel in the Enemies To Lovers series.
I was in love with the boy. I'm obsessed with the man.
Logan is my older brother's best friend.
My teenage years were spent dreaming about our future together.
He taught me how to kiss. He stayed up late with me while I studied. He escorted me to the prom.
But he is one of the Screw Crew and they only have one rule. I'm off limits.
I went to college and he started working. The secret messages stopped and I lost my first love before it even had a chance.
I've spent the past four years trying to forget the only man I'll ever love. Just as I start to make a life for myself, guess who comes barging back into my life?
This is a full-length, stand alone, unrequited love/second chance romance in the Enemies To Lovers Series. Each book in this series is about a different couple.
Price: $0.99
---
 Synopsis:
I couldn't do broken.
Broken is what he was.
Broken is what I will always be.
To his eyes, that held so much despair, I couldn't look for long.
To his fist, that clenched so tightly, like he was locking away the sorrow.
To his lips, that never uttered a word, from the years of heartbreak.
And despite it all, I couldn't stay away from him.
It was like he was drowning in an ocean, and I wanted to grab his face, and whisper to his lips, "Don't forget to breathe."
This was how I fell for a man. A man who was so lovesick, I was afraid he would drown me in that same ocean he was lost in.
Price: $0.99
---
 Synopsis:
Marry the girl I've had a crush on my whole life? Check.
Inherit a hundred-billion-dollar company? Check.
Produce an heir… Wait, what?
I have ninety days to knock up my brand-new fake wife. There's only one problem—she hates my guts.
And in the fine print of the contract? The requirement that we produce an heir.
She can't stand to be in the same room with me. Says she'll never be in my bed. But I've never backed down from a challenge and I'm not about to start now.
Mark my words—I'll have her begging for me, and it won't take ninety days.
A hot and hilarious romp not to miss!
Say "I DO" to your next book boyfriend husband. (He totally wants to put a bun in her oven.)
On the heels of her smash hit and New York Times bestselling SCREWED series, Kendall Ryan brings you HITCHED, a romantic comedy that delivers heart and heat. A NYC playboy turned business mogul has ninety days to win over the woman he's always desired in order to save his father's company. One tiny problem: She hates his guts.
Price: FREE
---
 Synopsis:
It was a hot summer day when I met him on the construction site next to my parents' house. Under the sweat and dirt, Manning Sutter was as handsome as the sun was bright. He was older, darker, experienced. I wore a smiley-face t-shirt and had never even been kissed. Yet we saw something in each other that would link us in ways that couldn't be broken…no matter how hard we tried.
I loved Manning before I knew the meaning of the word. I was too young, he said. I would wait. Through all the carefully-chosen words hiding what we knew to be true, his struggle to keep me innocent, and infinitely-starry nights–I would wait. But I'd learn that no matter what you achieve in life, it means nothing if you suffer the heartbreak that comes with falling for someone you can never have. Because even though I saw Manning first, that didn't matter. My older sister saw him next.
Book one in an epic saga of forbidden love.
Price: FREE
---
From USA Today bestselling author Meghan March comes a hot new standalone second chance romance. 
We fell in love on a beach, got married in paradise, and rode off into the sunset. It should have been perfect, but saying "I do" doesn't guarantee a happily-ever-after.
Two years later, I barely recognize either of us behind the walls we've built.
It's time to bring it full circle. Back to a tropical paradise. Back to find out if we can still make this work.
I'm not willing to give her up, but to save us, I have to risk everything.
Two damaged people.
Countless secrets.
The fight of our lives.
We might be broken, but we're not done.
Take Me Back is a standalone second chance romance, not related to any series.
Author's Note: Please be aware that the the reviews below MAY CONTAIN SPOILERS. This book is best enjoyed by going in blind, and that is the experience I hope every single reader gets to have. Please read reviews at your own risk.
Price: $0.99
---
 Synopsis:
He's the newly drafted quarterback.
Hot. Arrogant. Too sexy for words.
Ready to score. 
I'm an athletic intern, and the coach's daughter. 
Driven. Determined. Prepared to conquer the world.
Completely off-limits. 
The NFL is full of rules. Rules I've never broken. Never challenged. Never even scratched–until the day Lucas Carrington crashes into my life with his hard body and I-don't-give-a-f*ck attitude.
After I almost injure my father's star player, I volunteer to make sure he's in top shape. At first, it's hell. I don't like his cockiness, his easy smile. Don't like the way he oozes sex. Or how his penetrating eyes follow me everywhere.
That doesn't stop me from wanting him.
He's meant to be a distraction–something to occupy my mind for these precious few remaining hot summer nights before I'm forced to leave football behind forever.
I know what we're doing will lead nowhere good. I know we're crossing the line. And I know my father will never understand.
None of that matters.
But maybe it should.
Rules aren't meant to be broken.
Or are they?
Price: $0.99
---
 Synopsis:
Ten years ago I had no idea what I wanted out of life, until I met Hannah Michaels. She was smart, sexy, and funny, and I was smitten. Even though I knew she was taken, I had to have her.
Being the big shot that I was, I didn't let her status stand in my way. It wasn't long before my hands were on her thighs and my name a whisper on her lips. This smart, sexy girl inspired me to greatness, helped me grow into the kind of man I never knew I wanted to be. The man I am today. 
Too bad I hadn't grown fast enough to keep her.
Moving on wasn't easy, but I knew I had to let her go. Eventually, I found someone to share my days and nights with, and together we had a daughter. My life was nearly perfect until my world turned upside down.
A single father has challenges, and one of those is learning how to calmly deal with your child coming home in tears. I had no idea the day I pounded on my daughter's classmate's door, Hannah would be the one standing on the other side.
The wild, burning desire that rushed through my veins was unwanted, and yet impossible to ignore. Letting her in meant so much more this time around. Guilt hit me like a hammer. I hated myself. I hated her. The problem was I really didn't hate her. I wanted her more than ever. 
But this time around, I can't have her.
This time it's my status that stands in our way…and going up against myself just might be the hardest thing I've ever done.
Price: $0.99
---
Please make sure to check out the previous #sales post as some of those ebooks are still on sale!
Happy reading,
***Prices and products are accurate at the time of posting, but are subject to change.  Please verify all prices and products before purchasing.