Welcome to stop number 12 on the Meet Your Next Boyfriend Tour where will be swooning over the delicious alpha Reese Carroll from Sweet Addiction and Sweet Possession!
Thank you to the lovely ladies at Foxy Blogs for having me, thank you to J. Daniels for donating the giveaway prize, and, finally, thank you Angy from Collectors of Book Boyfriends and Girlfriends!  You ladies are amazing!
---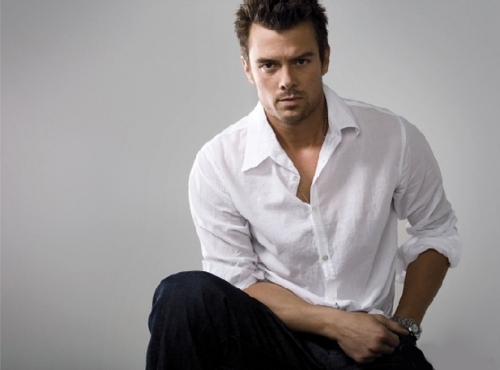 Reese Carroll Stole My Heart
J. Daniels's readers know that she delivers INCREDIBLY HOT alpha heroes.  Ben Kelly, Luke Evans, Reed Tennyson, Mason King, Brian Savage, and Jamie McCade are all worthy of the book boyfriend title, but the man that has stolen my heart, who will forever retain the number spot on my book boyfriend list is none other than Reese Carroll.  Not only did his story make me fall in love with him, but it also reignited my love for romance and the alpha hero. Reese and Dylan's story became the impetus for me to join my fellow book lovers as a blogger, and for that I will forever be grateful to not only Ms. Daniels, but the man of the hour, Reese Carroll.
---
The Anatomy of an Alpha
♦Possessive 
He lays claim to her, even when it isn't verbalized, it is still clear he puts the "mine" label on her.
"…Reese's frame fills the doorway; his very tense frame. As my eyes focus on his face, the hard lines, the tight jaw, and those eyes of his that are heavy with disapproval…He is so hot when hes's angry that I momentarily consider wearing dresses like this daily, consequences be damned…He steps into me, flattening my body against the limo…
'What the fuck are our wearing, Dylan?'
'Uh, a dress.  You never labeled this one.'
'That's because I never saw it,' he growls.  'Did you really think I'd be okay with you wearing this out tonight? This shit barely covers you…No playing for you tonight, love. Not after this stunt.'
He bends down and lifts me, throwing me over his shoulder while keeping one hand on my ass; no doubt to make sure it remains covered."
(Sweet Possession, pg. 48)
♦Protective 
Reese protects Dylan at any cost.
"'You see her? Do you?' Bryce moans. 'Fucking look at her, you piece of shit!' Bryce peeks his good eye open while he blood pours from his nose. 'Get a good fucking look, because this is the last one you're ever going to get. If you so much as think abut her again, I will hunt your ass down and fucking kill you. Do you hear me?'"
(Sweet Possession, pg. 200)
♦Dominant
He controls when Dylan gets off.
"'You're not coming tonight, Dylan.  Not after going out in public in this shit.' He pulls the shredded material out from underneath me and tosses it onto the floor. 'And don't even think about trying to handle that situation on your own. If I hear one moan or sexy whimper out of you, I'll spend the rest of the night withholding your orgasms…'
'Whatever. If I don't get off, then you don't get off either. You'll be suffering as much as I will.'
He drops my shoe onto the floor and arches his brows at me. 'Is that right?'
'Yes,' I state with a clipped tone…my attention is drawn down to his hands as he works his cock free and begins stroking it. I gasp and reach out for it, my mouth watering at the sight. 'Oh, my God. Let me do that.'
'No…'
'What? Why?'
'Because you get off on that. And I told you, you're not coming tonight.'"
(Sweet Possession, pg. 51)
♦Successful 
Reese is a CPA at Walker Associates and partner.  The man can do numbers like it is nobody's business!
"Reese: Counting the minutes (19 to be exact).
Me: Oh, come on, Mr. CPA, I'm sure you can do better than that.
Reese: 1140 seconds. Also, I met you roughly 823,447 seconds ago. Now get your sweet ass here safely so I can kiss you."
(Sweet Addiction, pg. 119)
♦HOT
Reese is incredibly attractive! I mean, you saw her character inspiration!
     "…I see the sexiest pair of hands I've ever laid eyes on. They're big, and his long fingers tightly grip my hips.  Slightly tanned skin contrasts beautifully with my  black dress, and I hear a muffled laugh…I stand up quickly and spin, getting my first real look at the man my ass is now acquainted with…I want those lips on me. Full and pink with a predominant slit running down the middle of the bottom one. His tongue darts out and slowly licks it…that voice…Low and sweet…His body is fit, built…perfectly disheveled, dark brown hair that is slightly grown out, striking green eyes that are glued to mine and strong jaw…He could be a fucking model with these looks.
(Sweet Addiction, pg. 6)
---
How an Alpha Spends Valentine's Day 
An alpha, such as Reese, would certainly want to pamper his lady and make her feel cherished while controlling the activities of her day. The following is how I imagine Reese would plan to show how much he loves and cherishes Dylan.
Gift One: A delivery of baking tools and new icing recipes for their after-hour bakery encounters.
Gift Two: The driver takes her to a spa to be pampered.
Gift Three: At the end of her appointment, lingerie from Agent Provocateur & a container of hot pink mint chocolate icing await her.
Gift Four: The driver takes her to find a brand new dress.
Gift Five: The driver delivers her to the final destination, where her Valentine awaits.
---
Synopsis:
Wedding hookups never amount to anything.
Those who partake in this wicked little activity know the rules. Get in. Get laid. Get out. There's no expectation of a relationship. It is what it is.
Dylan Sparks knows the rules. She's familiar with the protocol. And she engages in the best sex of her life with a complete stranger at her ex-boyfriend's wedding.
Reese Carroll doesn't care about the rules. He wants more than just one night with Dylan.
And Dylan finds him too addicting to pass up.
Sweet Addiction is the story of one woman's struggle to keep things casual, and one man's desire to never let her go.
**Warning: This books is recommended for readers over the age of 18 due to strong language and explicit sexual content.
Get your copy of Sweet Addiction today!
---
 Synopsis:
A sassy, in-your-face baker. A panty-stealing, dirty-talking accountant. And a bathroom quickie that changed their lives forever.
Wedding hookups never amount to anything.
Unless that hookup knocks you on your ass.
For Dylan Sparks and Reese Carroll, the big day can't arrive soon enough. Dylan, stressed to the max from overbearing mothers and last minute preparations, struggles to keep her sanity. As for Reese, he's fighting to not only keep his bride-to-be safe from creepy investors, but also to make it to the actual wedding day without losing his mind in the process.
Throw in a crazy group of friends, and a bachelor/bachelorette party weekend getaway, and you have a recipe for the sweetest wedding of the year.
Reese Carroll and Dylan Sparks cordially invite you to read Sweet Possession.
Warning: This book is recommended for readers over the age of 18 due to strong language and explicit sexual content.
Get your copy of Sweet Possession today!
---
Musings of the Modern Belle's GIVEAWAY
One winner will receive a signed copy of Sweet Addiction 
and an unsigned PB copy of Sweet Possession!
---
Foxy Blogs's Giveaway
---
About the Author:
Daniels is the New York Times and USA Today bestselling author of the Sweet Addiction series and the Alabama Summer series. She loves curling up with a good book, drinking a ridiculous amount of coffee, and writing stories her children will never read. Daniels grew up in Baltimore and resides in Maryland with her family.
Connect with the Author:
Twitter | Instagram | Website | Facebook | Amazon Author Page |Goodreads | Pinterest
---
Happy reading,