Heroines get a bad rap in the romance world.  Readers can always find a plethora of reviews where the leading lady is criticized for being too weak or too aggressive, where she slut-shames others or is shamed by the reader, and the list goes on and on. The heroines who top my list are all very different, just like us, and yet they are all real.  I saw myself in them or saw something I wanted to be in them, they conveyed ideas on the world and society that I believe in as well, or they are incredibly unique characters in the romance world.  No matter what category they fall into, they are all worth of being leading ladies and should be on the must read TBR list.
---
 My musings…
Amie was this shining secondary character with the awful boyfriend in Shacking Up.  I loved the spirit and energy we got to see from her character, and I absolutely hated her awful, controlling fiance.  After reading the synopsis for Hooking Up, I couldn't wait to see Amalie at her finest, finally free of the control freak keeping her down, and Helena Hunting created one of my favorite heroines created by her. Amie is the pure definition of lady on the streets and freak in the sheets.  Now this doesn't mean that she is a dirty girl in the bedroom. In fact, romance readers, especially dark romance readers and lovers of erotica, will see what she does in the bedroom as tame.  What they will see, however, is a female who embraces her sexuality.  Amie likes what she likes and she isn't shy about it, especially after the debacle of wedding. Readers are also going to enjoy watching Amie develop back into the character we have only gotten glimpses of in the previous books.  I love the backbone she develops, and, although, she becomes stronger, she still retains her vulnerability that has developed over the years from disappointing her family and her perceived failures.  This sweet and caring women with the temerity to stand on her own two feet while keeping a level of openness to moving forward is perfect…Full Review
Get your copy today!
---
 My musings…
Sabrina is going to be a mixed bag for readers, but I ultimately enjoyed her character. Sabrina is struggling with her past and the incident that put her in the direct path of Donovan Kincaid.  She struggles with what she desires and what arouses her, because it directly relates to what has happened to her in the past.  She, however, through the course of the book, begins to come to terms with her desires and accepts that what she craves is okay. Her sexual development throughout the novel is one of the aspects of her character that endears me to her.  Additionally, readers will respect her for her intelligence, her sacrifice for her sister, and her ability to thrive in the business world.  This is the side of Sabrina that is all "I'm woman.  Hear me roar!", and readers will fall in love with this aspect of personality. While some readers will peg her has weak, as she waffles back a forth between standing up to Donovan and succumbing to his demands, she ultimately makes the stand that is required, and readers will ultimately respect her for it…Full Review
Get your copy of Dirty Filthy Rich Men today!
---
 My musings…
Edie is going down as my favorite heroine of this series. Even though she is a teenager, she is more grown up and mature than the average 18 year old based on the life she has had to live.  Even when committing crimes, she tries desperately to keep some of the honor and respectability. And although she doesn't see it within herself for a good portion of the novel, Edie has an incredible strength to survive under the roof of Jordan.  She really is more than I expected from her, and I quickly fell in love with her for her actions, her compassion, her protectiveness, and her willingness to sacrifice everything for those she loves.  Like Trent, her honor shines through…Full Review
Get your copy today – (Free in Kindle Unlimited)
---
 My musings…
The reason I am so head over heals in love with this book is the heroine Perrie! She is fierce and strong, and her attitude is fantastic. There are so many times that she puts the men in this novel in their place or shuts them down with her words and wit, and each time made me more enamored with this heroine. Then, of course, is the way she loves her daughter. From the way she acts to the words she says, it is so clear how much she will do to see her daughter happy and healthy. If she couldn't get any better, just wait until you get a load of her with Zach. She is just an irresistible heroine…Full Review
Get your copy of Lust today!
---
My musings…
Rebel is one of my absolute favorite heroines ever!! EVER! She is everything I would want in a role model for my own daughters. Rebel is fierce and a badass athlete, dominating a male-centric sport. She works hard for her role on this world and never backs down from a challenge. She is passionate and goes after what she wants with abandon. Penelope is intelligent, loyal, and kind. She has a huge heart that wants to heal and forgive, and she works tirelessly to get back the parts of herself that she has lost. Rebel and Penelope make up who Penna is. These two different names represent the strength and vulnerability readers find in her character, and I found that I admired every single courageous part of her. There is not one aspect of her that I disliked, and there must be more Rebels not only in books but the world…Full Review
Get your copy of Rebel today!
---
My musings…
Scout really become one of those heroines that is silent yet strong. She isn't boisterous. She doesn't command attention like other ball buster heroines, and yet she has this inner strength that radiates out of her, quietly drawing attention from others. She is understanding and compassionate, and she loves completely, making her perfect for Easton.  This subdued, yet empowered woman became incredibly endearing to Easton as well as me….Full Review
Get your copy of The Catch today!
Free on Kindle Unlimited
---
My musings…
I completely adore Sarah! I found myself relating to her in many ways. Her love of books, her love for her family, and her loyalty to her friends are only some of the many characteristics that make her so endearing.  Although she seems weak and timid, Sarah has immense strength hidden beneath her surface. Her ability to stand up for herself to Henry, to walk away from situations that harm her, and also to have the strength to forgive make her a heroine to admire, and I do! She is the perfect match for Henry in every way, and I love how she changed and altered due to her interactions with him.  She became more carefree, more willing to take chances, and more willing to have a little live her life a little more fully, which only betters an already lovable character…Full Review
Get your copy of Royally Matched today!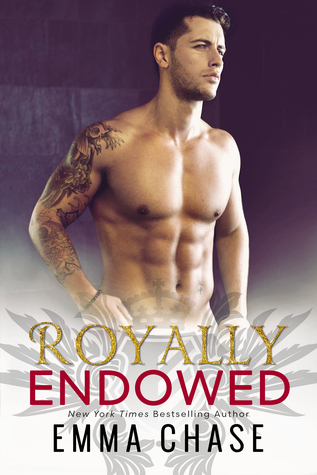 ***ELLIE is another top heroine choice***
---
 My musings…
I was so incredibly excited for Shelly's character after a little snippet Penny Reid released a very long time ago, and I absolutely never expected to meet a character like her in romance (insert apology here). She is someone I would expect to meet in a novel taught in English class. She is complex and has flaws, just like everyone, and while her flaws stem from her diagnosis and fears, she is still a character who represents group of people in society who are just as deserving of love from friends, family, and a significant other. With this character, the author did a fantastic job showcasing how hard it is to overcome these fears, how it tears them apart, and how they struggle with feeling like a burden. Shelly is shown to be incredibly lonely at first and even cold, but the author gives readers glimpses of warmth, letting them know there is more underneath the icy persona she exemplifies. The use of Shelly's point of view for some of the chapters also serves not only to cast a light into her mind but also serves to create understanding and acceptance of her character. Right along with Beau, readers learn, understand, and begin to love her, only solidifying the previous theme established with the evolution of Beau's character…Full Review
Read Today – (Free in Kindle Unlimited)!
---
 My musings…
Readers will love Chess just as much as they love Finn. She is also fiercely protective of her friends and the people she loves. The damage from her past has made her partially closed off to relationships. She is, however, fiercely loyal to those who matter to her. One of the attributes I love most is her intelligence and authentic uniqueness. She is her own person and loves what she loves and is who she is without apology. Her fierceness and independence are phenomenal…Full Review
Get your copy of The Hot Shot today!
---
 My musings…
Bristol will break readers. They will want to scream at her, beat her, and throttle her, because they see what she is doing. They know the outcome of her choices, and, just like Grip, it shatters them. Readers, although so angry with her, feel nothing but compassion for this emotionally damaged woman. Knowing her background and her relationship with her family makes the reader fully understand the choices she makes, but it doesn't make the pain hurt any less. It makes readers want her to wake up and see what she is doing, to see the irrevocable damage she could be causing. When she finally realizes what her actions have created, she is at a loss for the destruction she caused, and although she could be angry and lash out, she accepts responsibility for her actions. As much as Bristol's choices destroy readers, they will rejoice when her walls crumble. Seeing her own up to what she feels and what she wants is one of the most rewarding parts of the book. What I love most about her though is that what she once thought was her weakness, her open heart and willingness to sacrifice everything, she finally recognizes as her strength, as the one thing that makes her perfectly suited for Grip and the many social issues that will weigh on their relationship.  In addition to that, Bristol is the epitome of how society should be in regards to social issues.  She doesn't hide behind her ignorance.  She embraces it, asks Grip to call her out on it, and wants to understand and be better.  She doesn't use her ignorance as an excuse, but educates herself in order to be a better person for not only herself but also Grip…Full Review
Get your copy of Grip today!
---
My musings…
Reason number one this book is AMAZING is Paige! I adore her.  The wit, the sarcasm, the I don't give a f*ck attitude is wonderful, and I love every crazy, stubborn, loyal, and lovely facet of her character.  I wish she was real and we could be friends. Not only do I love Paige, but all four of these ladies are wonderful.  I love their friendship, the camaraderie between them, and the endless support and love they show for each other in not only this book but the others as well…Full Review
Purchase your copy of P.i.t.a today!
---
My musings…
Banner, as a heroine, is absolutely amazing.  Her mouth, her ownership of her sexuality, and her gumption to attack back are some of the best attributes about her.  Her humor had me laughing out loud so many times throughout this., too.  I also adore her desire to make it on her own and to be able to stand on her own two feet.  She also has troubles, though, that plague her, such as her sexuality, which seems to be a double edged sword for her.  While she loves physical intimacy and all things related to it, the manner in which she is treated by others and the comments made are demoralizing, and I think cast a light women mistreating women.  Even though, this bothers her, it doesn't slow her down or make her change her ways. It only emboldens her to live life her way, which is fierce and independent…Full Review
Get your copy of Real Good Man today!
---
Happy reading,